Accountability Through Transparency.
We hear it all the time.  "I've been burned by so many SEO companies." We understand the importance of being accountable for the work we do on your account every month.
Through regular meetings and detailed reporting, you will never be in the dark about the search engine optimization we are performing for your business and the search engine results we are achieving on your behalf.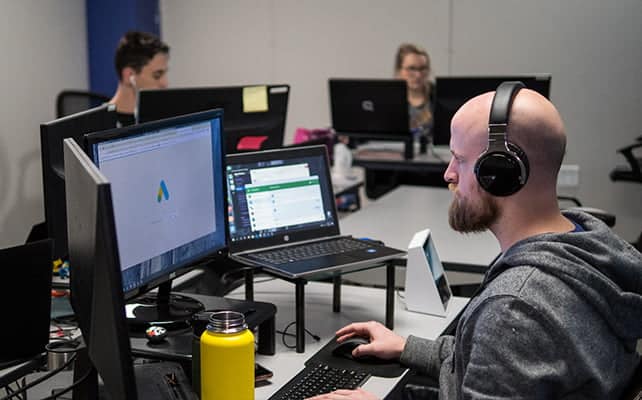 Begin With the Biggest SEO Impact.
Search engine optimization consists of so many different tasks and efforts that it can be difficult to know where to start. At Digital Division, we use the results of your in-depth SEO audit to develop a customized strategic plan designed to provide maximum return on investment (ROI).
Let us put your marketing dollars to work, no matter the size of your budget. We regularly measure the results of your campaign and meet frequently with you to ensure that the data we are realizing matches the results you are experiencing in your business. 
Our team is flexible and can quickly pivot as your company grows and your business needs change. Our experienced strategists are consistently monitoring your search engine traffic results and planning for your next phase of online growth. 
We Choose Data Over Trends.
You want our brains in your brand. Search engine optimization is how you get your business in front of potential customers searching for the services you provide. HubSpot conducted a survey in 2018 that found 61% of marketers say improving SEO and growing organic online presence is their top inbound marketing priority.
Specializing in All Things SEO
Did you know that a study once found that only 4.8% of searchers click into the second page of Google results? Ranking well on the first results page is imperative. If you aren't getting much search traffic at present, it could be because you have few pages showing up on page one. The first page of Google is where you want to be to get traffic to your website and business through your door.
From keyword strategy to local search, business directory listings, and more - we've got the tools, SEO tactics, and expertise to make sure you're the business that's topping the search engine results page (SERP).
Our SEO strategy includes assessing the performance of technical SEO on your website, content, local listings, and link profiles compared to competitors. Then we develop a marketing plan to implement the search engine ranking efforts that will make the biggest difference to put you above your competitors.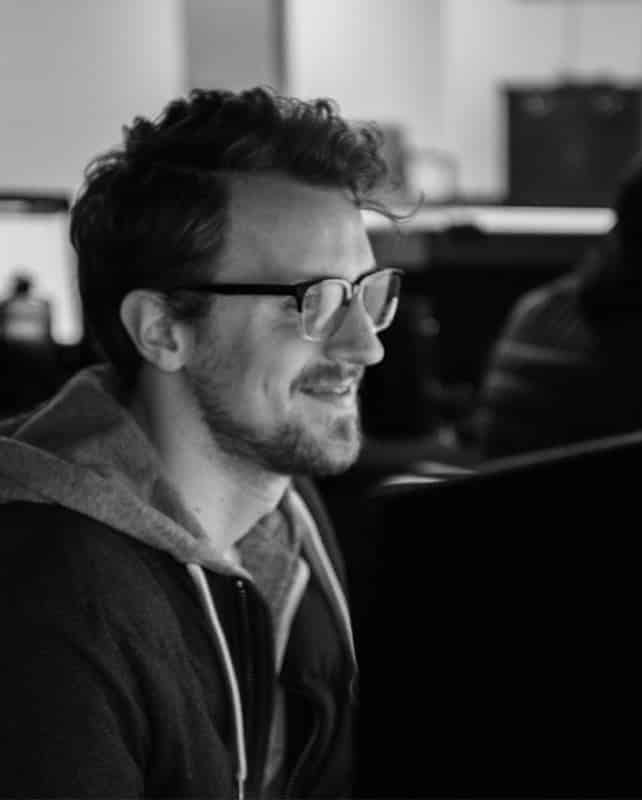 SEO Content Writing
When it comes to SEO, online content is king. Having the right amount of well-written, relevant content that utilizes the keywords your customers are going to be searching for is a major factor in how Google ranks your page. The SEO basics requires a website full of high-quality content written with relevant keywords and voice search in mind.
Your content shows Google you have authority on the subject, and those are the pages that are going to show up first in searches. Our in-house team of content writers works collaboratively with our SEO strategists to develop content that delivers results so you can the traffic you need to build your business.
Local SEO
If you've searched for a product or service on Google, you've probably noticed Google's "Local 3-Pack" at the top of the SERP. The 3-Pack displays a map with markers on the three businesses that Google's algorithms say most closely match the keyword you searched and the location you searched from. If you've found yourself more inclined to choose one of those businesses, you're not alone.
This is why it's so important to have good local SEO - it helps you to rank in the 3-Pack as well as organically for people searching in your location. Our Local SEO services use a unique approach for each client to reach your target audience and achieve the best results.
"On a broad scale, I see SEO becoming a normalized marketing tactic, the same way TV, radio, and print are traditionally thought of as marketing tactics." – Duane Forrester
National SEO
On the other side of the coin from Local SEO is National SEO, which focuses more on ranking for broad keyword terms and keyword phrases versus geographic-specific terms and phrases. Our national SEO strategies can grow your business from coast to coast, regardless of where you are headquartered. E-Commerce means no one is limited by their geographic location!
E-Commerce
Strategizing SEO services for E-Commerce is not much different than other types of SEO work. Keywords and user experience are going to be important ranking factors that will drive customers toward your website. By 2021, global retail e-commerce sales will reach $4.5 trillion according to a 2018 study by Shopify Plus. In 2020, B2B e-commerce sales are expected to overtake B2C e-commerce sales.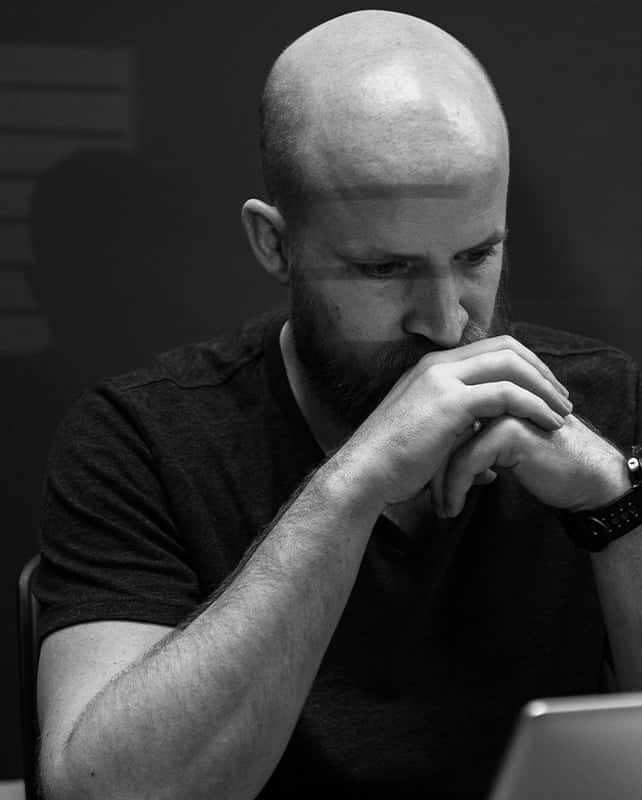 Link Building
Link building is another way you can establish your website as an authority on whatever subject your business deals with. Sites with more high quality backlinks signal to Google that the website is a valuable resource because of so many others referencing it. We know the right way to link build (because trust us, there is a wrong way).
A/B Testing
We're not satisfied with the status quo. There's no shortage of tips for SEO, but as a data-driven SEO company, we don't just take people's words for anything. We've got the tools and expertise to test certain aspects of your website's SEO strategy so you can know without a doubt what works and what doesn't. We use tools, such as Google Search Console, Google Analytics, and Ahref's Site Explorer to test page SEO factors and how your site is measuring up to the competition.
Conversion Rate Optimization
SEO focuses on bringing potential customers TO your website through increased search results. Conversion rate optimization focuses on getting those potential customers to either convert into actual customers or to at least perform whatever action is desired on the page in question, such as filling out a form.
Small Business SEO From a Small Business
We are a small business so we understand exactly the trials other small businesses go through.
For all clients, we start with an audit and assessment of their site's and their site's content to see where they are performing and where their biggest area of opportunity is. Then we present our plan to them to make sure we align on the plan and goals. We check in regularly to monitor performance and adjust the strategy based on results.
Our goal is not just to rank for valuable keywords, but to drive more leads and grow your business. We work together to understand the goals of the client and set those as are our key performance indicators. If I can tell you that you rank #1 for a keyword that is important to you, but your business isn't growing, then you won't care.
Transparency. We work with clients to ensure they understand what we are doing for them on a monthly basis, how that is going to improve their search performance and update them on results.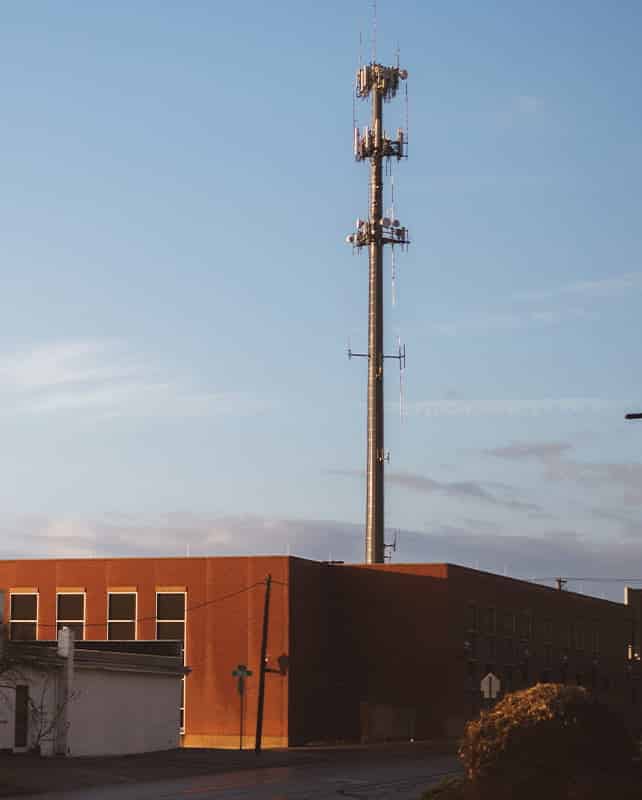 "Better content is outweighing more content." – Rand Fishkin
Don't Be the Only One Left Out!
The U.S. Small Business Administration suggests businesses spend a full half of their marketing budget on digital marketing in today's business climate. Want to find out how we can help? We offer a free audit to assess your current performance and go over it with you explaining what we can do to help.
The Search Is Over!
Digital Division's SEO team has the proven track record to help ensure all the effort being put into your digital online marketing portfolio is working for you while achieving the results you deserve. We know how to use keyword research, great content, SEO testing tools, link-building strategies, and more best practices to get your site to rank and convert. Partner with an effective and strategic SEO team with years of experience in website rank strategies. Contact us today!