Make an Impact Online with Social Media Marketing in Kansas City

There are more than 3 BILLION social media users globally. Whether you're a small business or a large corporation, you've got to be in this game or you will lose out on sales, partnerships, exposure, business growth, and more. With the use of social networks, business owners have endless opportunities to increase brand awareness, reach new potential customers, and provide a chance to improve relationships and loyalty within your community. With that being said, it isn't just enough to have a presence and use hashtags. Knowing the ins and outs of each individual social media platform, the social media team at Digital Division can help you create successful social media marketing campaigns that can accelerate your online growth and generate valuable leads. 

Make an impact on social media with Digital Division. 
Develop Your Social Media Marketing Plan
Developing a social media marketing plan that truly produces results goes above and beyond sporadic posts with relevant hashtags. At Digital Division, our social savvy team uses creative content paired with branded and visually evocative imagery to deliver valuable results. Because we're driven by relationships, our social media team can not only help you post engaging content, but also reach potential customers that are most likely to convert. We work in partnership with our clients to help you share your voice, image, and brand personality to the right people by implementing thorough target audience research. We'll mix and mingle with your target audiences through ads and offer credibility on all social channels with posts.
Turning to social media marketing is how businesses are reaching customers in a way that feels personal and genuine. We get it and we get you!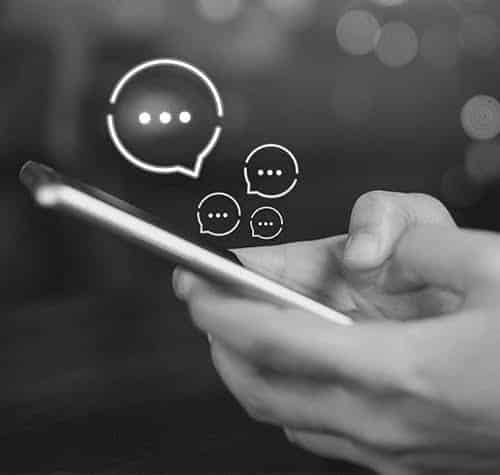 Social Storytelling is Our Strength
Let's be honest. You need an innovative storyteller to share your experiences through social channels. Social media is in a constantly shifting state of being; it's a world where memes, selfies, and punchy tweets rule all. We can develop effective, wide-reaching social media marketing strategies for Facebook, Instagram, Twitter, LinkedIn, Pinterest, Snapchat, YouTube, Houzz, and more. Let us maximize your brand awareness and ROI by representing you in a meaningful and authentic way online. Our team of social experts can tell your brand's story through creative imagery and content that will showcase your brand and engage target audiences. We have a passion for communicating your brand in a creative and unique way. 
Target Audience Love
We have a knack for optimizing your budget to create cost-effective social media advertising campaigns that will grow and engage your target audiences. On ads and boosted posts, target audiences are defined per social channel—we know that audiences differ across social media networks and your presence on each should be customized with a unique campaign and approach. With the use of the most advanced social media analytics tools and years of experience and expertise in the industry, our social media marketing team at Digital Division will partner with you to ensure audience details (interest, zip code, income, gender, etc) are appropriate. By defining the audience details and interests within the location specified, your ads will reach users that potentially would be interested in utilizing your services and/or participating in your events.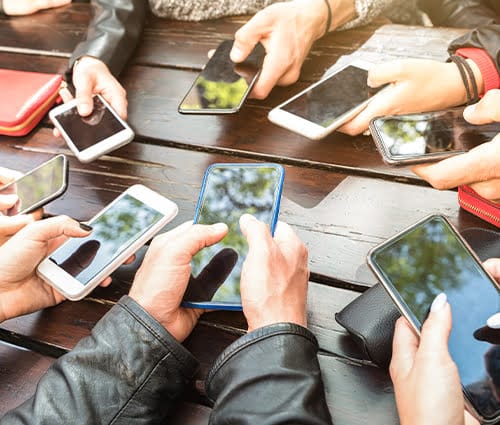 "Content is fire. Social media is gasoline." – Jay Baer
Social Campaigning Done Right
Digital Division's Social Campaigns are the compilation of the branding, channels and target audiences. All of these components will come together to include unique messaging, promotion of products or events, and utilization of photos or videos with a call to action that links to website contact forms or web page content. This includes:
Branded and designed ad campaigns per channel
Ad design and content updates made on a consistent basis (poster per channel to be determined)
Ad design and development done by DD and approved by our client
Formalization of target audiences
Review and analysis of audience reach with opportunities to measure audience response per channel and modify messaging accordingly
Keyword research for industry development of campaign messaging
Campaigns can promote lead generation or brand awareness with a target audience push to generate form fills and phone calls associated with products or services
Pixel tracking to define specific Facebook conversions and ROI. Pixels are added to the web site and provide conversion information on form fills
Online Editorial Calendar to track ongoing topics and themes as well as post/ad approval prior to launch
Campaigns include setup, ongoing management, monthly ad placement, and monthly reporting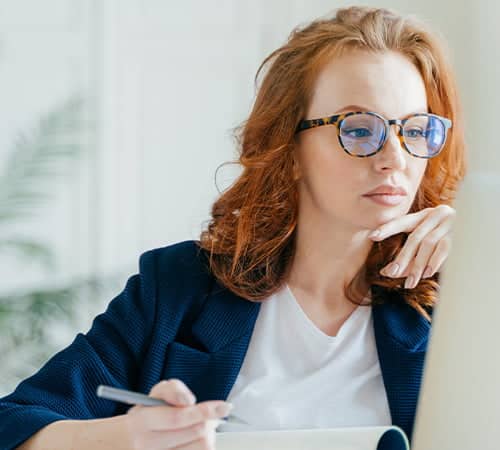 Why You Need Social Media Advertising
Social media marketing is one of the most cost-effective advertising strategies in today's technology-driven world. Of the 7.7 billion people currently living on this planet, 4.4 billion of them are internet users and about 3.5 billion of those internet users have active social media accounts. That equates to about 42% of the population who spend an average of 142 minutes every single day on social media. And the trends aren't changing - social media users increased by 202 million between April 2018 and April 2019 - a new social media user every 6.4 seconds. That's a lot of potential to put your business in front of folks who may not even know it's what they're looking for.
Benefits of Social Media Marketing
The use of social media platforms boasts a wide range of benefits for your business and your followers. Whether your social media goals include driving traffic to your blog posts, gaining a better understanding of what your customers value in order to provide better customer support, or keeping your audience informed of new product launches, social media can help. There are different approaches to achieving your social media marketing goals—whether it be through social media advertising or organic growth. Digital Division can help you create the best strategy for your goals and business.
Here are a few of the top benefits social media marketing services can provide:
Increased Visibility & Higher Conversion Rates
Using social media not only places your company in the forefront of your audience's mind the next time they need your products or services, it also gives you the opportunity to personify your brand. In doing so, you're communicating to potential customers that you're credible and care about their satisfaction.
Brand Authority & Thought Leadership
By consistently providing quality education and information to your audience, you can establish yourself as an expert in your industry. You increase your credibility as a product and service provider as well as give your customers the opportunity to share posts they find valuable to their own followers.
Increased Search Engine Rankings
Social media can be a valuable search engine optimization (SEO) tool for multiple reasons. Whether you're on Instagram, Facebook, Snapchat, or Twitter, increasing inbound traffic to your website by linking potential customers to product and service pages can boost your rankings on popular search engines including Google and Yahoo. Better search engine rankings translate into increased leads and visibility.
Social media is one of the most cost-effective marketing strategies. For many social media platforms—including Facebook, Instagram, and Twitter—it's free to create a profile and start sharing images and posts with your followers. Then, when you decide it's time to start promoting posts and investing in social media ads, you can start out with a smaller budget.
Gain Marketplace Insights
Interacting with your followers and seeing what they're saying about your market is one of the best ways to learn more about the thoughts and needs of your customers. Not only that, but the different audience analysis tools that come with some social media platforms can help you gain insights regarding your customers' demographics and interests.
Social Media Engagement by the Numbers
Growth and exposure on social media channels are on an incline and there is no stopping it! Clients on social media continue to see an increase in leads, sales, loyal customers, and credibility through brand awareness and sharing thought leadership. Not to mention increased business partnerships! Here is the sphere of influence that social media is carving out for Digital Division's clients in Kansas City and across the nation:
There are about 3.5 billion people on social media as of 2019

Facebook has the most individual users with more than 2.3 billion, followed by Instagram at about 1 billion

LinkedIn, Pinterest, Twitter each have hundreds of millions of users, putting them closest to Facebook or Instagram when it comes to potential outreach

In 2018 an estimated $74 billion was spent on social media advertising

A 2019 study by Buffer found that 73% of marketers believe their social media marketing has been somewhat or very effective for their business

GlobalWebIndex found that 54% of social media browsers use social media to research products

A whopping 71% of consumers who have a positive experience with a brand on social media will go on to recommend the brand to their friends and family, according to Lyfe Marketing

In 2 years, Instagram Story users increased from 150 million to 500 million each day, which gives marketers opportunities to engage consumers with questions, polls, music and more

91% of social media users access social media from their mobile device and almost 80% of the total time spent on social media websites occurs on mobile platforms
Connect with Us Before Your Competition Does!
Digital Division can boost your online presence through social media strategy and increased online target audience engagement. Our social media marketing will increase your exposure, send more traffic your way while growing potential sales, partnerships, and loyal fans. Don't miss out!