What We Believe In
We believe in the power of marketing to move and engage audiences. We create conversation-starting work for our clients with campaigns that boost leads, build brand reputation, and drive real business results—or even inspire change.
With positive action and bold leadership, we'll keep working hard to get the job done. By strategically and holistically determining the best path to your success, we work with you to find a meaningful solution to all things marketing.
All of our relationships are genuine, with honesty, integrity, and transparency as the building blocks for everything we do. Our analysis of your needs and project takes into consideration your budget, timeline, and scope of the work to be done. We use logic and creativity to help take your business to the next level. Let us creatively solve your next business issue. We'll walk you through:
Discovery
Research/Analysis
Target Audience Definition
Strategic Planning
Technical Consulting
Creative Design
Action Plan Development
Formalization of Tactics
Defining Project Specifications
Review, Evaluation, and Reporting
Don't start another project without tapping our brains about it. If you've been imagining it for a long time now, let us help you get 'er done!
A Focus on ROI
As a leading provider of digital marketing services, Digital Division is focused on helping our clients achieve the highest return on investment possible. We believe that effective digital marketing must be data-driven, and we work tirelessly to ensure that our clients have access to the most up-to-date insights and analytics. In addition, we are constantly innovating new ways to help our clients reach their target audiences, and we are always testing and optimizing our campaigns to ensure maximum results. Our ultimate goal is to help our clients grow their businesses and reach their full potential.
Transparency and Honesty
At Digital Division, we believe that transparency is the key to success in digital marketing campaigns. We work hard to keep our clients informed about every aspect of their campaign, from the strategies we're using to the results we're seeing. We believe that this level of transparency helps to build trust and confidence between us and our clients, and it allows us to adjust our campaigns on the fly to ensure that they're always achieving the best possible results.
Our focus on transparency extends to all areas of our business, and we're always happy to answer any questions our clients may have about our work. We believe that this transparency is one of the things that sets us apart from other digital marketing agencies, and it's something that we're very proud of. If you're looking for a digital marketing agency that will keep you informed and involved in your campaign, then Digital Division is the right choice for you.
We Are a Digital Marketing Agency of ACTION
With most business opportunities moving to an online marketplace, you need online visibility more than ever. Digital Division in Kansas City is a digital marketing firm that can help your business thrive in the internet market. So much happens online these days. From social media management and website development to online advertising and search engine optimization (SEO), our ad agency can build your business through digital marketing avenues.
Need help setting up social media profiles and growing your social media presence? We can take over management of your social media accounts. Don't have a website that pulls in customers? Let us design and build one that will put your competition to shame. Don't have time to deal with paid search advertising on Google, Facebook, Instagram, or LinkedIn? We have PPC (pay-per-click) professionals who specialize in paid search campaigns. We can do it all for you!
An Advertising Company That Offers Quality Internet Marketing Services
The following are some of the top digital marketing services our digital advertising agency provides to our clients:
PPC Strategy and Management
Need to promote your business, bring in customers fast, and give your company a revenue boost? PPC advertising can be just what you need to grow your business's bottom line. Paid search advertising can be challenging, though, and money can be lost if you don't know what you're doing.
The PPC management team at Digital Division knows the ins and outs of paid search. We can help you reach customers through Google Ads, LinkedIn Ads, Twitter Ads, Facebook Ads, and more. Your marketing budget will be put to good use when you have a team of professionals managing your PPC campaigns.
Search Engine Optimization (SEO)
Optimizing your website's content is key to getting found online. Search engines scan your site's pages to determine what your business is all about and to decide when (if ever) they should display your website to search engine users. You need search engine optimization if you want your website to show up when potential customers perform searches using search engines.
If you don't know how to optimize your site, Digital Division is the right online marketing agency for you. We can make on-page changes and write SEO-friendly content that can improve your search engine rankings.
Content Writing and Management
Quality content is important for SEO purposes, but it's also important for converting website visitors into customers. Your website has to do a lot of heavy lifting. It needs to tell your story, direct visitors, convert visitors into customers, and it needs to be easy to navigate. Whether you provide products or services, your website needs to be top-notch if you hope to keep customers coming back for more. Gone are the days when people would put up with confusing websites. If your website content doesn't speak to your audience, they will move on to one of your competitors.
Website Design and Development
We can help you develop a website that your marketing strategy can build off of. Your website is the hub of all of your online marketing efforts, and it needs to be amazing. It needs to be mobile-friendly but still work on desktops. You also need a website that is easy to navigate and contains all the elements that internet users are looking for.
You may not be capable of designing a website on your own, so you need an internet marketing company that can do this for you. We have all the tools, resources, web design expertise, and web development skills needed to bring your business's website to life.
Website Hosting
Our company also offers website hosting services, so you can get your website designed, developed, and hosted, all in one place.
Social Media Strategy and Management
Some people think that social media is just about posting content once in a while, but that's not going to create the lead generation you need to keep a business in the black. Social media strategy and implementation are complex undertakings requiring knowledge of how to connect with a target audience.
You also need content marketing and content creation experience to make posts and content that social media users will actually engage with. Your brand profile can be exponentially increased through social media channels, but you have to know what you're doing. Our social media marketing services may be just what you need to grow your business and generate revenue for your company.
Professional Business Photography
Maybe you need corporate headshots, professional storefront photos, or images for a website. We provide photography services intended to increase your business success. Photos can be used in marketing, on social media, on your website, or in a store. Professional photographers can make your business shine. Photography is an important digital marketing strategy you don't want to ignore. You can get photography and other digital marketing services from one place, Digital Division.
Business Branding
Branding a business is one thing you really need to get right. The best digital marketing agencies know how important branding is for the long-term success of a company. Increasing brand awareness benefits your company for years to come, helping people remember your products or services far down the line. We have graphic design experts who love creating brands people can relate to. We are dying to help you develop your brand into one that consumers everywhere can trust, love, and remember.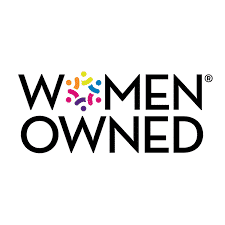 Woman-Owned Business
Digital Division is a woman-owned and operated digital marketing agency. We are proud to be a part of the growing number of businesses that are owned and operated by women. Our team is dedicated to helping our clients reach their online marketing goals. Our goal is to help our clients grow their businesses and reach their target audiences. Contact us today to learn more about what we can do for you.
Let's Build Some Momentum Together
Digital Division offers so many marketing services you can take advantage of, such as email marketing campaigns, logo design, technical SEO, creation of digital media, social media advertising, blog posts, content marketing, web design, and so much more. It's time to take your business to bigger and better things. It's time to team up with a digital marketing company that can get things done.
We have the chops to move your marketing to the next level. Put some fuel behind your next project and let us help you steer your results to success.