Marketing Services for Foundation Repair Companies
Any foundation repair company knows that marketing is essential for drumming up business. After all, without effective marketing, potential customers won't even know that your company exists, let alone that you can help them with their foundation problems. That's where Digital Division comes in.
We specialize in helping foundation repair companies increase their online visibility and conversions. We'll start by conducting a comprehensive analysis of your current marketing efforts. Then, we'll work with you to develop a customized plan to increase traffic to your website and convert more leads into paying customers.
Comprehensive Marketing Services for Foundation Repair Companies
If you're like most foundation repair companies, you understand the importance of advertising. After all, without a steady flow of leads, your business will quickly dry up. However, what you may not realize is that not all marketing agencies are created equal. While there are many firms that claim to be experts in advertising for foundation repair companies, few can match the results that an agency that specializes in foundation repair advertising can provide.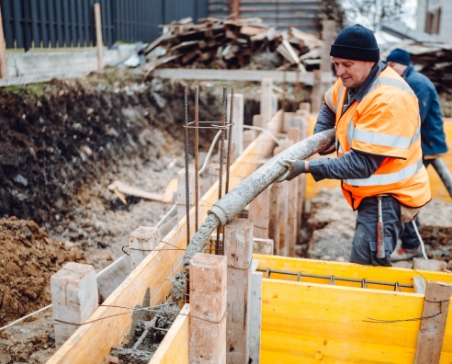 Foundation Repair SEO
Search Engine Optimization, commonly referred to as SEO, is the process of improving the visibility and ranking of a website on search engine results pages (SERPs). For foundation repair companies, this is essential in order to increase conversions (leads) from organic traffic. By optimizing their website for relevant keywords, foundation repair companies can increase their chances of appearing in the top results for searchers who are looking for their services.
In addition to keywords, foundation repair companies should also focus on creating quality content that is relevant and useful to their target audience. By providing helpful information about foundation repair, your company can build trust and credibility with potential customers, leading to more conversions.
Digital Division is an expert in SEO for foundation repair companies and can help you increase your website's visibility and ranking on SERPs. Contact us today to learn more about our services.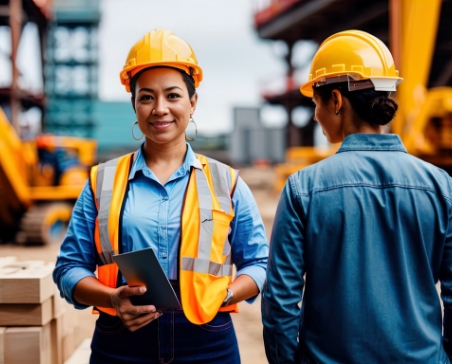 PPC Campaigns Optimized for Foundation Repair Contractors
Are you a foundation repair company that wants to increase your online presence and reach more potential customers? If so, you need to consider investing in a pay-per-click (PPC) campaign from Digital Division.
PPC campaigns are one of the most effective ways to increase traffic to your website and increase conversions. Our team of experienced PPC specialists will work with you to develop an effective campaign that targets your ideal customer. We'll also track your results and make adjustments to ensure that your campaign is performing at its best. Contact us today to learn more about how we can help you grow your business with a foundation repair PPC campaign.
Foundation Repair Social Media Management
As a leading social media agency for foundation repair companies, we understand the unique challenges that come with managing a brand in this industry. From potential customers who are reluctant to reach out because they think their problem is too small, to those who have been burned by a previous contractor, there are a lot of factors working against you.
But we also know that social media is one of the most powerful tools at your disposal when it comes to connecting with potential customers and building trust. That's why we've developed a comprehensive approach to social media management for foundation repair companies that includes everything from content strategy and creation to paid advertising and reputation management.
If you're ready to take your foundation repair company to the next level, contact us today for a free consultation. We'll develop a custom plan tailored to your needs and start increasing conversions right away.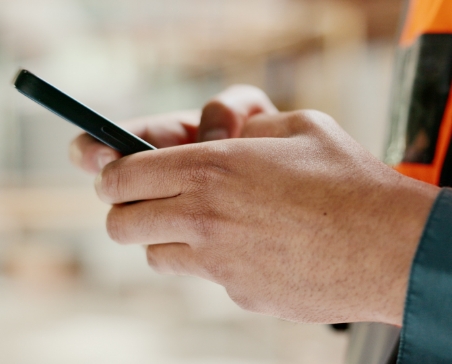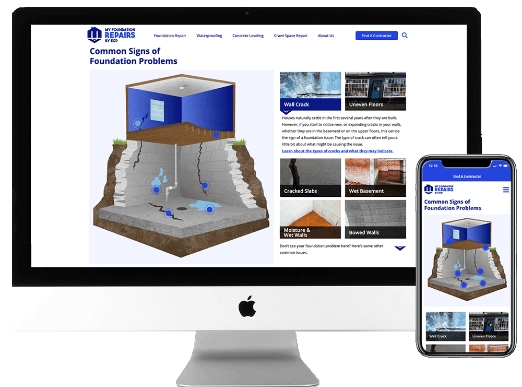 Website Development for Foundation Repair Companies
Your foundation repair company's website is one of your most powerful marketing tools. It's a 24/7 salesperson that can help you increase conversions and grow your business. But how do you make sure your website is working as hard as it can for you? That's where we come in.