eCommerce Websites for Businesses
Set up your digital shop, and sell more products with help from an eCommerce development company.
Whether you need a business to business (B2B) site or a business to consumer (B2C) solution, Digital Division has the eCommerce development team to make you proud. We design websites with customer experience as a top priority, and we will build your eCommerce site to be user-friendly, mobile-first, intuitive, and of course—beautiful!
Digital Division has an experienced team of web developers and designers who can bring your vision of running an online store to life. We can guide you through the entire process of setting up your virtual store. We also have eCommerce website experts who can help you:
Add products to your store
Understand the importance of professional product photos
Integrate with other software programs
Develop a mobile-first site
Deal with taxes
Do business around the world
Deal with product shipping
Determine which eCommerce platform is right for your business
Handle reporting for taxes, inventory, return on investment, and more
We can get your business on the digital marketplace, no matter if you want to take it slow or if you're ready to dive in with a splash. Our years of experience across various industries and our expertise in digital strategies give us the ability to successfully navigate the unique challenges of market entry. We understand how daunting it can seem to enter a new market, so we are here to help guide your journey and make sure that everything is done with the utmost professionalism. With Digital Division, there's nothing that's out of reach.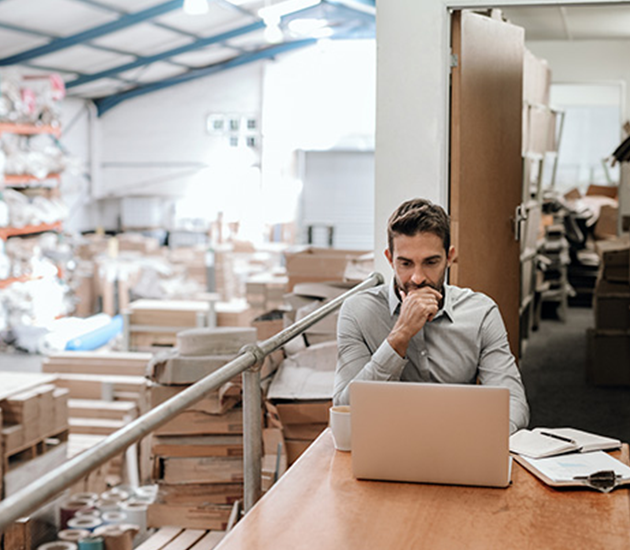 Things to Consider When Starting an ECommerce Store
It's important to consider the features, customization capability, and scalability of your website when starting an eCommerce store. Different platforms have varying levels of capabilities when it comes to attracting customers, marketing products, and providing customer service.
It's also important to take security into account; online shoppers want assurance that their private information will remain secure. It is essential to select a trusted provider that offers multiple safety measures and delivers a reassuring shopping experience to your customers.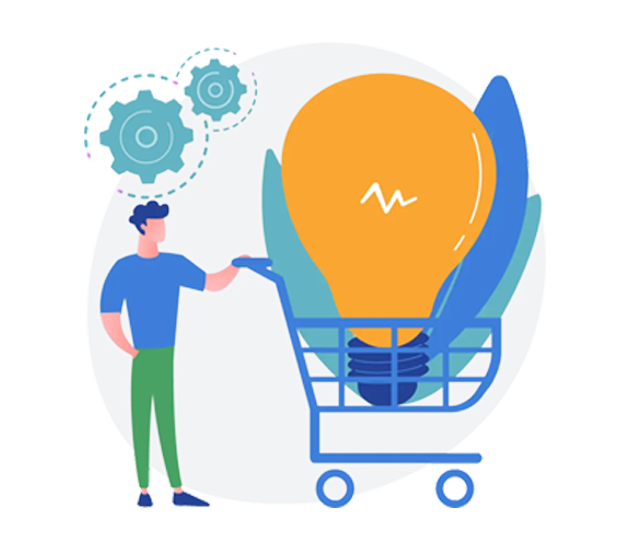 The Number of Options Your Products Have
If your online shop offers products that have seven or more options, you may need a more robust eCommerce solution. For instance, if you have a furniture store that sells chairs, how many options are available for the chairs? If customers can choose the fabric, the arm style, the color, the size, the height, the wood stain, and whether or not to add casters, you will probably want to use an eCommerce solution that allows customers to make a large number of selections.
How You Will Handle Taxes
States have differing laws about collecting taxes; even eCommerce stores are required to collect taxes. You should talk with your financial advisor or tax professional about how you will collect taxes. Your eCommerce website team can help you understand how to incorporate tax collection into your checkout process.
Selecting a Shipping Carrier
Shipping goods to customers is a large part of running an eCommerce business, so you will need to figure out which carrier you will ship with. For instance, will you use FedEx, UPS, or will you do most of your shipping through the postal service? If you will be dropshipping, you will also need to consider which suppliers you want to work with.
Can You Take Your Website With You?
Another vital determinant is whether you can take your website with you, or are you tied to the eCommerce platform you are considering?
For example, both Shopify and BigCommerce are well known eCommerce platforms, but it's important for you to understand that they own your website. If you are unhappy with their services for any reason, you can't take your website to a different eCommerce builder. You would have to start over.
If you want to have flexibility and freedom to choose, you want to be careful about going with an eCommerce builder that demands your absolute loyalty.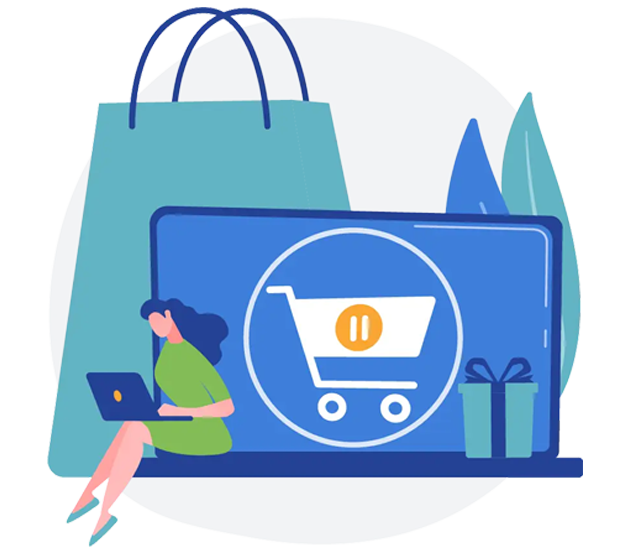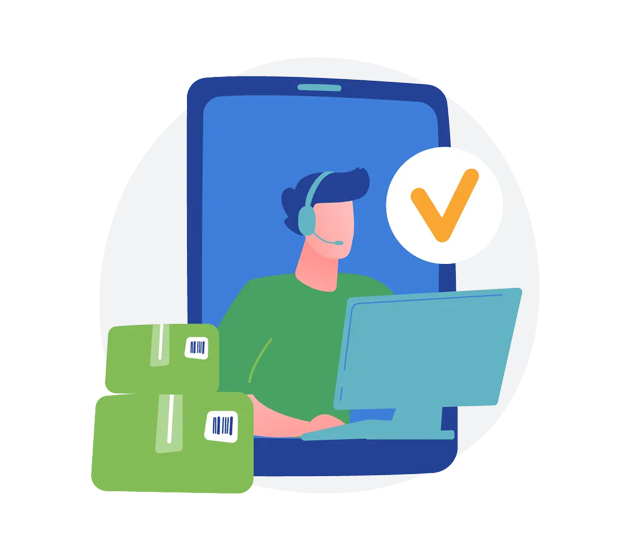 GDPR (General Data Protection Regulation) Privacy Solution
When running an online store, you need to consider privacy compliance laws. It's important for you to have the GDPR plugin and comply with other privacy laws around the globe, depending on where you are doing business. Make sure your eCommerce solution makes it easy for you to follow privacy laws wherever you are doing business.
Site Security
Security is important on all internet websites, but it's especially important for eCommerce sites that deal with customers' personal and payment information. SSL/TLS encryption is necessary to protect consumer data.
Refund/Return Policy
You also need to think about what your refund and return policies will be. Customers must be informed of their rights to return products as well as time frames. Return/exchange policies are important to customers, so don't let this be an afterthought.
A few more things to think about:
Would you like to incorporate product reviews?
Are you going to allow customers to develop wish lists or favorite items?
Would you like to set up an abandoned cart feature, such as sending emails to customers who have not checked out?
Is it important for your site to load quickly?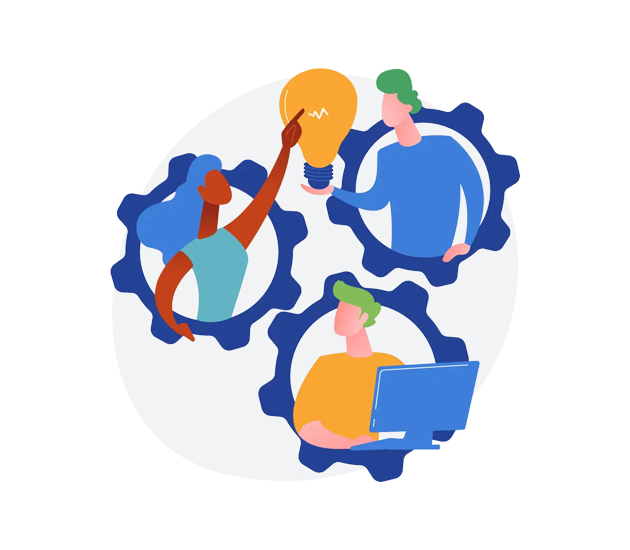 Must-Have Features on Your ECommerce Website
You probably have at least an idea as to the layout and design of your online store and the vibe you want your store to put out, but what features are going to make your store stand out from others online?
Must Be Easy for Customers to Use
For starters, your store has to be user-friendly. Customers need an intuitive interface that allows them to shop, browse, and add products to their shopping carts easily and without hassle. They also want a checkout experience that isn't overly complicated or takes too much time. Bonus: Make sure to have a number of payment options for customers, such as Apple Pay, PayPal, Stripe, etc. This could mean more sales for you from customers who use these payment methods regularly.
You also want your online store to be easy for you to use. You need to be able to add product pages, product category pages, and product descriptions to the site quickly and easily. You should be able to incorporate sales, discounts, and promotions without needing help from developers on a constant basis. The best eCommerce websites improve life for everyone.
In today's mobile world, you must have a mobile-first design. Most people shop with their phones, and your shop needs to be easy for customers to navigate on their mobile devices. Your website design should make browsing on a phone simple and pleasant because mobile online shoppers still want an enjoyable shopping experience.
Professional Product Photos
Product photos make or break eCommerce websites. Invest in professional product photography, and find an eCommerce solution that allows you to add photos quickly and easily. Digital Division offers professional product photography as a service if you are unable to find your own photographer. You will have customers hitting the "add to shopping cart" button in no time.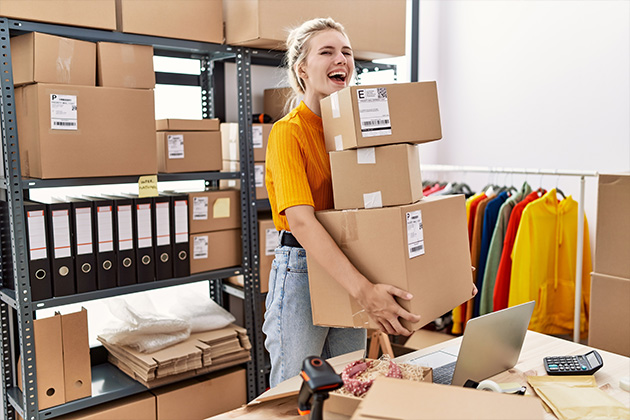 Custom Solutions for Your ECommerce Needs
If you are ready to do business online, you need to partner with an eCommerce web development team that knows how to customize a shop that suits your business needs. We use WordPress and WooCommerce for our clients because we believe this is the best eCommerce platform for businesses of all types. This platform integrates well with Amazon, EBay, and allows for diverse payment integration, creativity, and customization while still being user-friendly and fast.
Our web designers and developers provide support for our eCommerce clients, so you can feel confident that you will have the technical expertise and assistance you need, when you need it.
What Makes Digital Division a Top ECommerce Development Company?
Digital Division is a leading eCommerce development company that has achieved new heights of success for our clients. From setting up online stores to developing custom applications and creating easy-to-use interfaces, Digital Division's team of experts has experience in all areas of website design and development.
Our efficient approach allows us to deliver complex projects faster with outstanding results. Our team offers specialized maintenance support and cost-effective solutions, ensuring that our customers get the best value out of their investment. All of this, plus our dedication to clear client communication, makes Digital Division one of the top eCommerce development companies in the nation.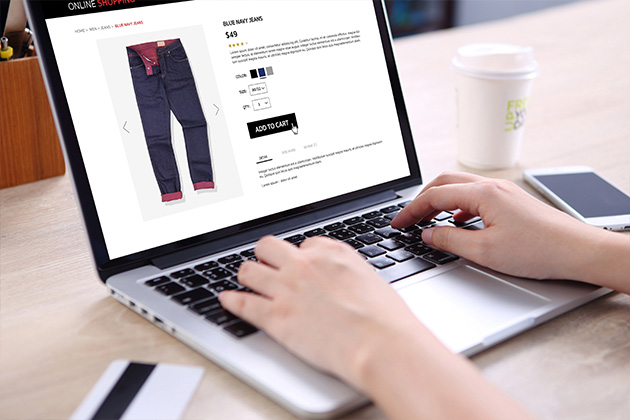 Shopping online for a company that can help you set up your online shop? Here's what to look for in an eCommerce website development team.
You want to find a company with experience developing eCommerce solutions that can show you results. Ask us for a portfolio of eCommerce sites we've built.
Our team is devoted to user experience, client satisfaction, and business success for you, and we don't stop until you are happy.
Our company prioritizes reliable, effective communication because reporting and dialogue are essential in nearly any business endeavor.
Because Digital Division is headquartered in the Midwest, we are more affordable than a coastal web development company. You know that your money is going to your site.
We are dedicated to building out sites that work well on mobile devices. You might say that mobile is our specialty.
Digital Division is a full-service digital marketing company, which means we can also set up paid search advertising campaigns for your store's products and incorporate search engine optimization (SEO) on your website. You can get more potential buyers to your shop without needing to hire multiple companies or invest in multiple marketing outlets (unless you want to).
Roll Out the Doormat to Your ECommerce Shop Today
Choosing the right eCommerce web design and development team is pivotal to your online store's success. We know you want your website visitors to love your store and have a fantastic user experience. Our brains are here for the picking, so feel free to reach out with more questions about setting up your eCommerce store. We've got your free design and development consultation right here!