Boost Your Online Presence with Expert Search Engine Optimization (SEO) Services from Digital Division in Kansas City
Search engine optimization (SEO), the process of getting your website to rank well in search engines, is a vital marketing strategy in today's digital world. You need your business to appear in search engine results so you can receive traffic to your website that leads to customers that translates into revenue. Without top search engine rankings, your website and business may never be found online, hurting your business' growth and bottom line. But not everyone is able to use white hat SEO strategies and SEO tools to get their sites to rank well. Often, businesses turn to organic SEO companies for help with SEO. But how can you be sure you've found a search engine marketing company that will meet your needs?
An SEO Company You Can Trust
We hear it all the time: "I've been burned by so many SEO companies." We understand the importance of being accountable for the work we do on your account every month. We believe in accountability through transparency. We grow best when we grow our customers' visibility on the internet. You can trust we will give it our all to increase your business' Google search rankings. A great local search agency can help you achieve success through increased rankings and website traffic. Local SEO strategy and organic SEO strategy can bring you customers, so you may not have to spend so much money on other forms of advertising.
Through regular meetings and detailed reporting, you will never be in the dark about the search engine optimization your SEO expert at Digital Division is performing for your business and the search engine results they are achieving on your behalf. Affordable local seo services can make a huge difference to your company's growth and development. Learn more about the search engine marketing our SEO team performs for our clients below or call our office for a free consultation.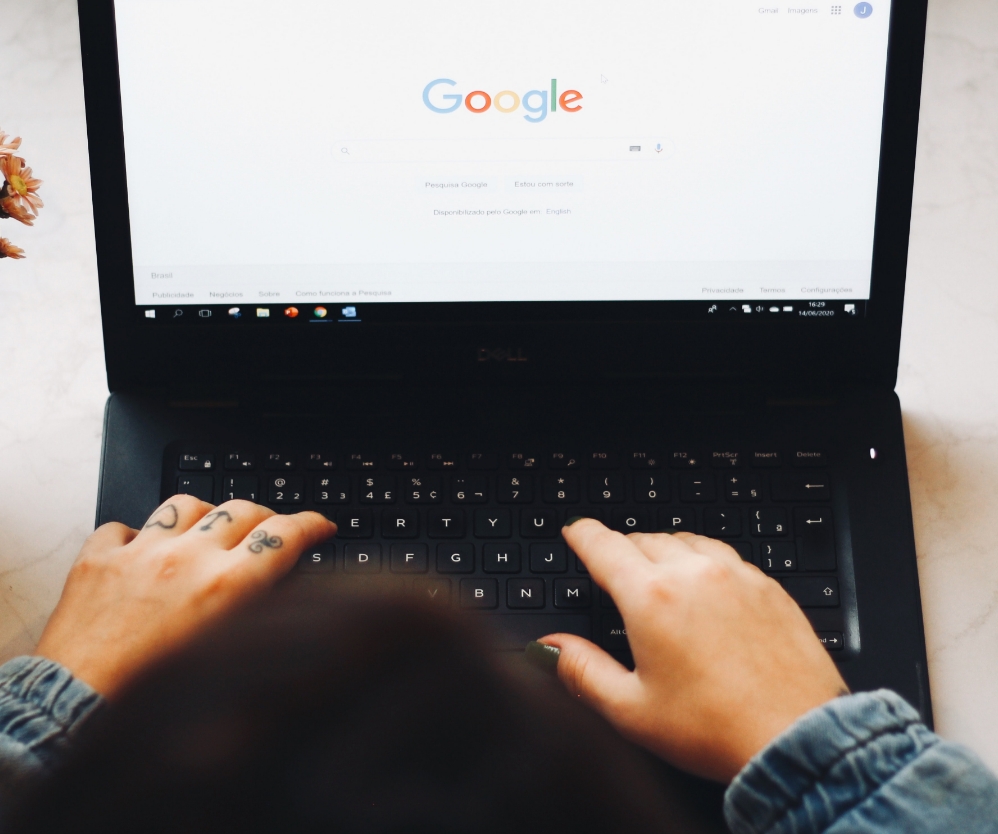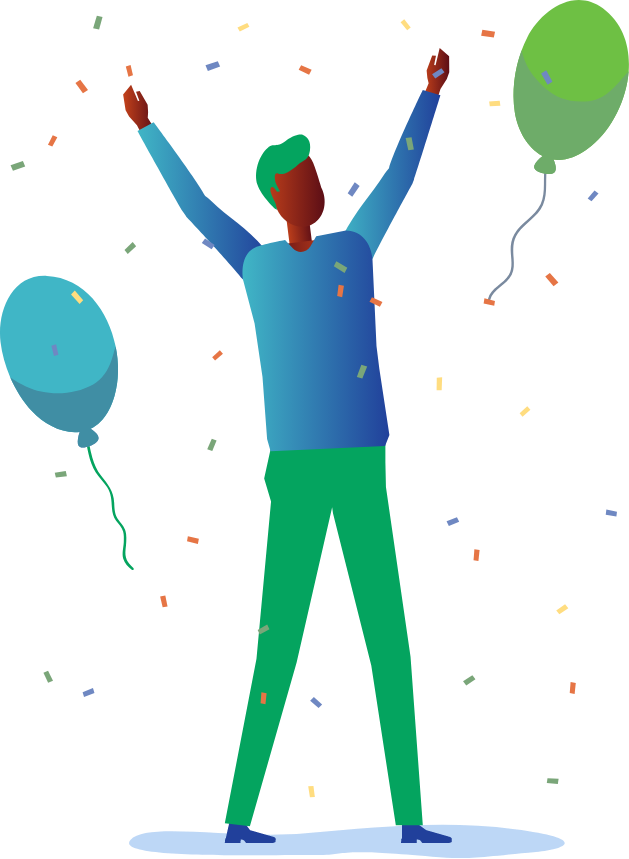 Begin With the Biggest SEO Impact.
Search engine optimization consists of so many different tasks and efforts that it can be difficult to know where to start. You may even want to get help with your SEO efforts because these are challenging tasks for those who aren't marketing experts. Maybe you have been searching for an "seo company near me" using your favorite search engine. We are pleased to inform you that you have found what you are looking for. At Digital Division, we can help you achieve results through SEO. We perform an in-depth SEO audit of your business and website to develop a customized strategic plan designed to provide maximum return on investment (ROI)
Let us put your marketing dollars to work, no matter the size of your budget. We regularly measure the results of your campaign and meet frequently with you to ensure that the data we are realizing matches the results you are experiencing in your business. Site visitors alone aren't enough to indicate a successful marketing campaign. You need conversions, which is why we have a team of SEO experts and content writers who can bring consumers to your website and convince them what you're selling is something they need.
Our local SEO firm is flexible and can quickly pivot as your company grows or as your business requires change. We can always provide you with search engine marketing solutions for your business' ever-changing needs. Our experienced strategists are consistently monitoring your search engine traffic results and planning for your next phase of online growth. SEO is not a one-time effort but a continuous process of keeping your business at the top of the search results mountain.
We Choose SEO Analysis Data Over Trends.
You want our brains in your brand because our local SEO marketing company has the knowledge and experience to increase your organic search results and local search results. Search engine optimization is how you get your business in front of potential customers searching for the services you provide. HubSpot conducted a survey in 2018 that found 61% of marketers say improving SEO and growing organic online presence is their top inbound marketing priority. Local businesses can thrive by utilizing SEO marketing from a top local SEO company.
Specializing in All Things SEO
Did you know a study once found that only 4.8% of searchers click into the second page of Google results? Ranking well on the first results page is imperative. If you aren't getting much search traffic at present, it could be because you have few pages showing up on page one. Having your site listed on the first page of Google is imperative to bring traffic to your website and business through your door. In order to do that, you have to write content that includes relevant keywords so your web pages will show up in search algorithms.
From keyword strategy to local search, business directory listings and more—we've got the tools, SEO tactics and expertise to make sure you're the business that's topping the search engine results page (SERP). We offer the best local SEO services and national SEO services to get you to rank in Google, as well as Bing, Yahoo! and other major search engines. Organic search traffic is vital to your business and it can be a lot cheaper to get customers to your website through organic search than to pay for digital ads.
Our SEO strategy includes assessing the performance of technical SEO on your website, content, local listings and link profiles compared to competitors. Then we develop a marketing plan to implement the search engine ranking efforts that will make the biggest difference to put you above your competitors. You want your company's website to show up in Google's search results and we can help get you there.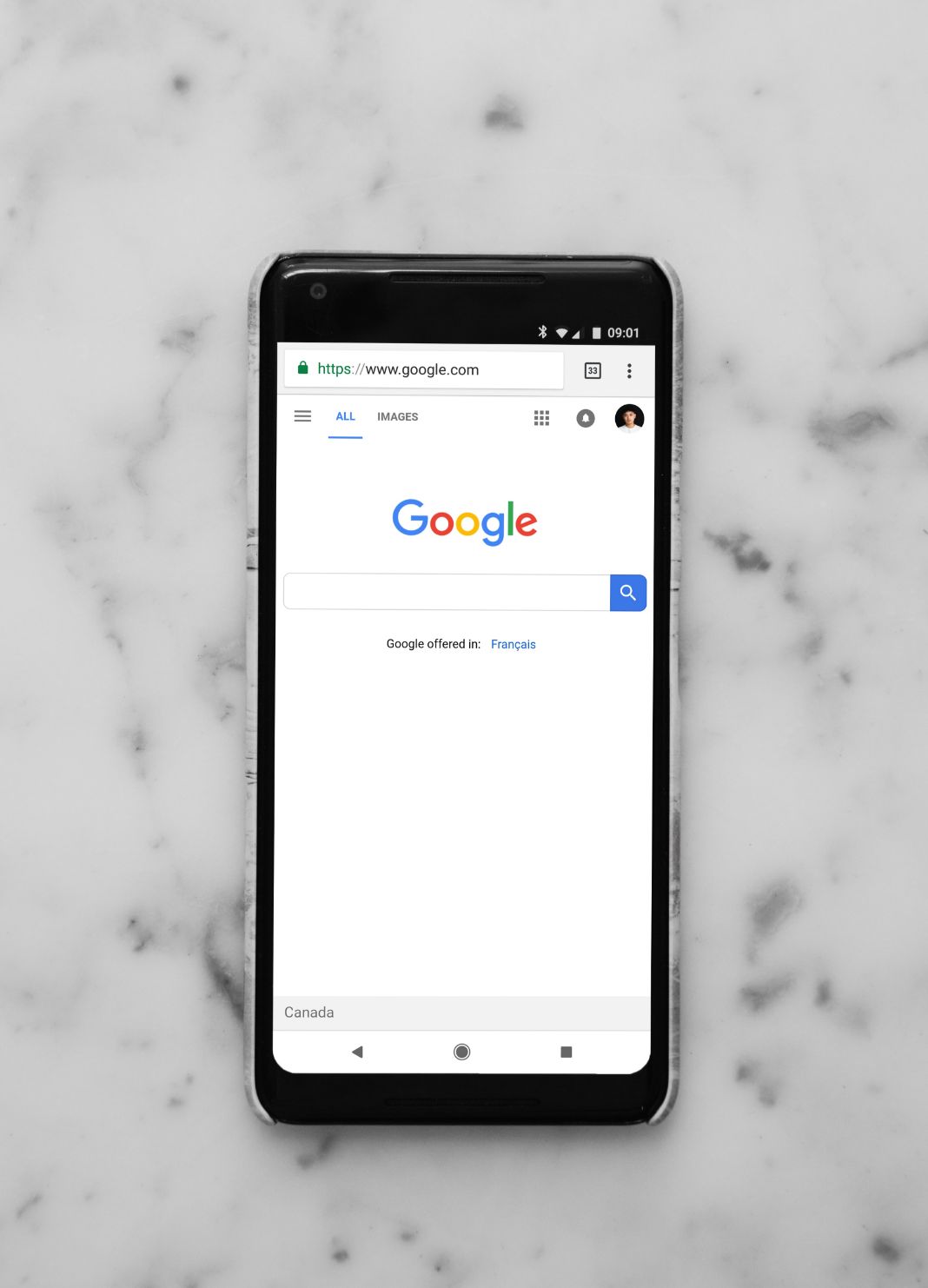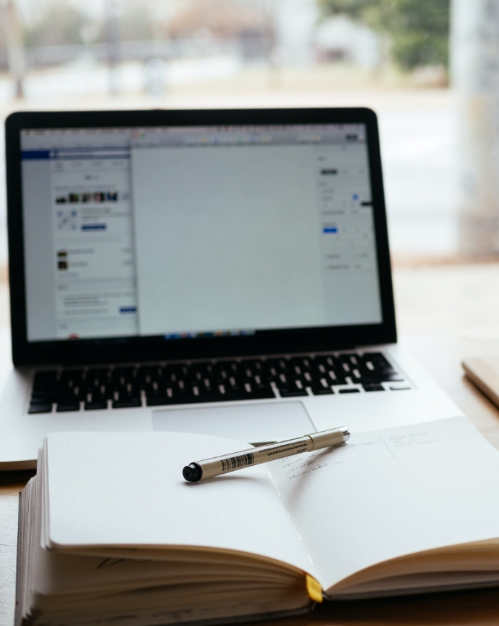 SEO Content Writing Services
When it comes to SEO, online content is king. Our writers know how to incorporate search terms on a homepage, on web pages, in title tags, in blog posts, in anchor text and more. Having the right amount of well-written, relevant content that utilizes the keywords your customers are going to be searching for is a major factor in how Google ranks your page.
Engagement on your web pages and site also improves your rankings as Google realizes your site is proving beneficial to internet users. Your pages will receive a rankings boost accordingly. Your content is responsible for keeping people on the page, keeping them engaged and encouraging them to convert into customers. The SEO basics require a website full of high-quality content written with relevant keywords, voice search and conversion in mind.
Your SEO copywriting shows Google you have authority on the subject and you are an industry expert. Those are the pages that are going to show up first in searches. Our in-house team of content writers works collaboratively with our SEO strategists to develop content that delivers results so you can get the traffic you need to build your business. Meta tags and meta descriptions are also important to improve your SEO, and our writers can make sure those also have the relevant keywords needed to improve your page rankings.
Local SEO Services From a Local Company
If you've searched for a product or service on Google, you probably noticed Google's "Local 3-Pack" at the top of the SERP. The 3-Pack displays a map with markers on the three businesses that Google's algorithms say most closely match the keyword you searched and the location you searched from. If you've found yourself more inclined to choose one of those businesses, you're not alone.
Those businesses are generally trusted by consumers because they are front and center on the results page. Google has determined their relevance, and those companies will receive the majority of traffic in their industry. If you want to take that highly coveted spot for your company, you need updates made to your site and web pages to improve your local SEO. Local SEO campaigns can improve your organic rankings and increase your chances of making it into Google's 3-Pack map, but you need to know what steps to take to get there.
If you are a local company, meaning you cater to local customers only, you really want to be in that map pack. Restaurants, landscaping companies and hair salons are a few examples of businesses that need prominence in local search rankings. You can't get business through online shopping, which means it's vital for you to rank well in your service area. Local SEO experts can help you by implementing local ranking strategies, such as positive reviews, local business listings and other local rank methods.
It's so important to have good local SEO - it helps you to rank in the 3-Pack as well as organically for people searching in your location. A local SEO company can work to get you a spot in the highly coveted local pack by performing various SEO strategies. Digital Division is a local search agency, which means our local SEO services use a unique approach for each client to reach their target audience and achieve the best results. We implement many SEO strategies to get you to rank locally, including updating your business information in online directories and making on-page changes to increase your relevance to those in your local community.
"On a broad scale, I see SEO becoming a normalized marketing tactic, the same way TV, radio, and print are traditionally thought of as marketing tactics." – Duane Forrester
SEO Marketing Services for National Brands
Investing in national SEO marketing services can benefit your business greatly, especially if it operates throughout the country. By targeting broad keyword terms and phrases, this type of SEO can significantly boost the growth of your national brand.
No matter what industry you're in or where your business is located, our national SEO strategies can help take your brand from coast to coast. With the increasing popularity of e-commerce, location constraints are no longer a barrier, allowing the benefits of national SEO to reach customers all across the country. Allow us to help you gain national visibility and expand your customer base more than ever before.
E-Commerce SEO Services
Strategizing SEO services for E-Commerce is not much different than other types of SEO work. Keywords and user experience are going to be important ranking factors that will drive customers toward your website. By 2021, global retail e-commerce sales will reach $4.5 trillion according to a 2018 study by Shopify Plus. In 2020, B2B e-commerce sales are expected to overtake B2C e-commerce sales.
Link Building
Link building is another way you can establish your website as an authority on whatever subject your business deals with. Sites with more high-quality backlinks signal to Google that the website is a valuable resource because of so many others referencing it. We know the right way to link build (because trust us, there is a wrong way). We also use internal links effectively to keep customers on your site longer, reducing bounce rate, a factor that can hurt your SEO efforts.
Website A/B Testing
We're not satisfied with the status quo. There's no shortage of tips for SEO, but as a data-driven SEO company, we don't just take people's words for anything. We've got the tools and expertise to test certain aspects of your website's SEO strategy so you can know without a doubt what works and what doesn't. We use tools, such as Google Search Console, Google Analytics, and Ahref's Site Explorer to test page SEO factors and other metrics to find out how your site is measuring up to the competition.
Website Conversion Rate Optimization
SEO focuses on bringing potential customers TO your website through increased search results. Conversion rate optimization focuses on getting those potential customers to either convert into actual customers or to at least perform whatever action is desired on the page in question, such as filling out a form.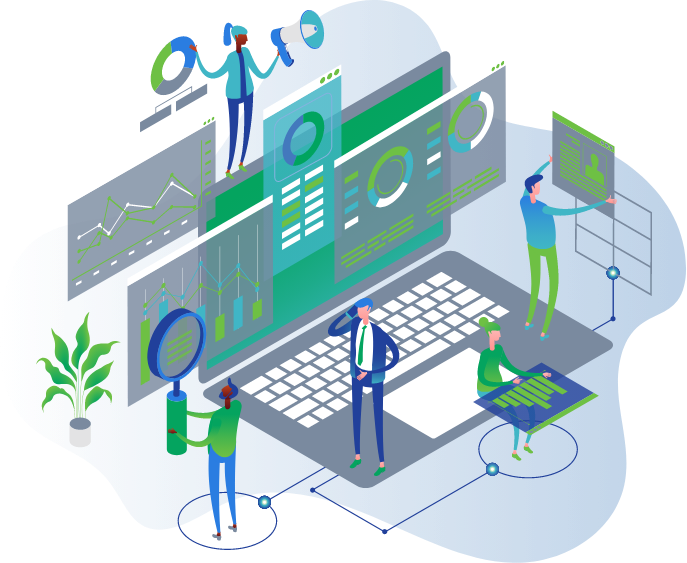 Small Business SEO Services From a Small Business
At Digital Division, we understand the pain points and challenges that come with running a small business. That's why our SEO experts specialize in small business SEO services. Our approach begins with a thorough audit and assessment of your site content to determine where you're succeeding and where there's room for improvement. From there, we work closely with you to create a plan that aligns with your goals and indicators for success.
Our ultimate goal is not just to rank for valuable keywords but to drive more leads and grow your business. We value transparency, which is why we keep our clients updated on our progress and strategies monthly. If you're a small business looking to improve your organic search performance while growing your business, we're here to help.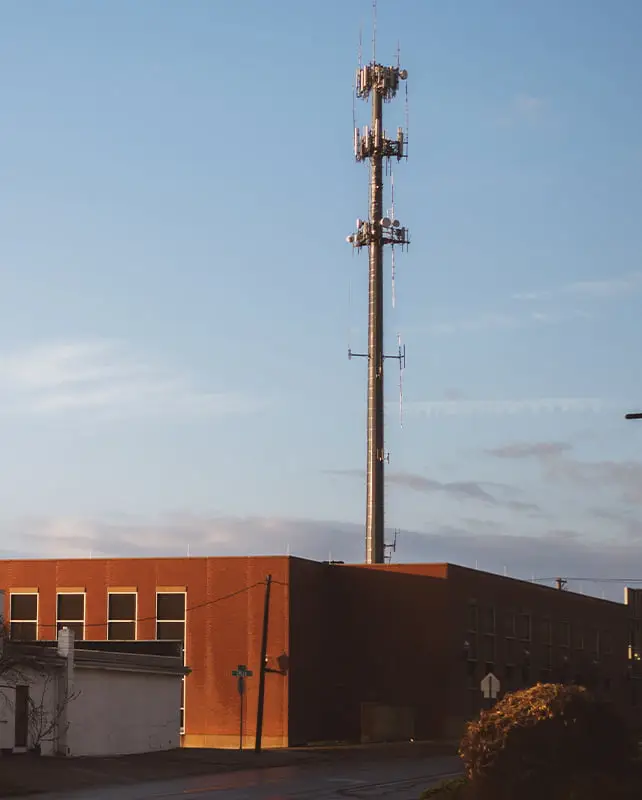 "Better content is outweighing more content." – Rand Fishkin
Don't Be the Only One Left Out!
The U.S. Small Business Administration suggests businesses spend a full half of their marketing budget on digital marketing in today's business climate. Of course, you want your own site to dominate the competition in your market, and SEO is the way to do it. But SEO is a complex and challenging undertaking. You may need assistance from an organic SEO company. Want to find out how we can help? We offer a free audit to assess your current performance and go over it with you explaining what we can do to help you get results.
SEO FAQs: A Search Engine Marketing Consultant Answers Your Top Questions
A SEO website is one that is designed with SEO in mind. This includes the written content, meta titles, descriptions, technical SEO, and other features. The site is also designed to be beautiful, functional, mobile-first, and user-friendly, but even the best site in the world is not worth much if search engine users can't find it. You need your website to show up in the search results. Your website should take advantage of appropriate SEO strategies, including keyword targeting.
SEO vs. Paid Search: Which Is Better?
Some people think of SEO and paid search (pay-per-click advertising) as an either-or situation, but these are both excellent marketing tools to be used under certain circumstances. PPC has the advantage of bringing in leads quickly but can be more expensive than organic ranking in the long run. SEO takes longer to bring in steady leads but can be cheaper than PPC over time. SEO is a long-term strategy whereas PPC is a tactic you can use to bring in leads when you need them. At Digital Division, we take advantage of both of these marketing strategies to ensure our customers are able to bring in the business they need when they need it.
What Makes Digital Division the Best SEO Company?
A lot of companies claim to be the best in the Kansas City area at delivering SEO services. We believe we're the best because we listen to our clients. We have the talent, skills, experience, know-how and resources to get Google ranking results for your business, but it's the way we partner with our clients that sets us apart. We care about your success because when you do well, we do well too. Not to mention, we enjoy seeing our clients at the top.
What Local SEO Services Do You Provide?
We are a local SEO company, which means you can count on us to focus a lot of resources on getting your business to rank in your local area. Some of our local-focused SEO work includes listing your business in vital business citations like Bing Places, Google Business Profile (GBP), Yelp and other top local directories that help your business rank locally. We also use the right keywords to rank your business in your area, we highlight reviews and we write high-quality content that is relevant to your location.
How Does SEO Content Differ From Regular Content?
SEO copywriting is different from regular copywriting in that it takes advantage of SEO tools, research, best practices, keywords and techniques to ensure your website ranks well. However, SEO content should be just as engaging, well-written, purposeful and useful as regular content. SEO content should be high-quality content intended to bring customers to your website and convince them to convert.
Is There Anything I Can Do to Increase Organic Search Rankings?
Everyone can help increase their website's rankings. One way you can do this is to provide excellent service and engage with customers on social media or elsewhere online. Spreading the word about your company or products can drive traffic to your website and boost your brand's online profile. More recognition and website traffic will give you a boost in rankings. You can also work to get reviews because they are vital to local SEO—especially Google reviews.
The Search for SEO Help in Kansas City Is Over!
Ready to partner with a local SEO agency to get your business the boost it needs to be successful in the digital age? Digital Division's SEO team has the proven track record to help ensure all the effort being put into your digital online marketing portfolio is working for you while achieving the results you deserve. We know how to use keyword research, great content, SEO testing tools, link-building strategies and more best practices to get your site to rank and convert when an internet user performs a search query using a search engine.
Our digital marketing agency can help you get noticed on a mobile device or a desktop because sites today should keep mobile-friendliness in mind as well as remaining friendly to desktop users. We can make sure you rank no matter what internet browser a person is using and ensure you rank well on the different devices internet users are searching on.
For even better online visibility for your business, keep in mind that SEO works best when used in conjunction with other digital marketing strategies, such as social media, website design and development as well as digital advertising—all services we also provide.
Partner with an effective and strategic Google SEO company with years of experience in website rank strategies. Contact the best Kansas City SEO agency today!