Branding
Let's start

something amazing.

Exercising best-in-class marketing, Digital Division's quick, nimble team of talented individuals is ready to take on the heavy lifting of your next online or traditional marketing project.
Put your brand in our hands.
Digital Division is a marketing agency that blends art through brand creativity and content, developing formulated campaign results for your online and traditional marketing success.
Through a holistic audit of your marketing efforts - web, social, video, content, branding, PPC, SEO, broadcast, traditional, print, and more - Digital Division will identify a baseline and implement a forward-thinking strategy to improve your reach, increase audience engagement, and grow your business.
Our approach to your account, project, and business is to learn about you, your business, and goals in order to become an expert at all things YOU. We remain thorough and responsive to helping you move your business forward.
We've been with Digital Division Group for over 10 years. Having recently completed our 3rd website overhaul, we couldn't be more thrilled with the final product. Professional, insightful, and detailed are just a few of the many things that come to mind. We are proud to have such a great business partner.
Ryan - Owner, TriStar Arms

Search Engine Optimization
Accountability

through transparency.

We hear it all the time. "I've been burned by so many SEO companies." We understand the importance of being accountable for the work we do on your account every month.

Through regular meetings and detailed reporting, you will never be in the dark about the search engine optimization we are doing for your business.
Begin with the biggest impact.
Search engine optimization is comprised of so many factors that it can be hard to know where to start. At Digital Division, we use the results of your in-depth audit to develop a customized strategic plan designed to provide maximum return on investment (ROI).
Let us put your marketing dollars to work, no matter the size of your budget. We regularly measure the results of your campaign and meet regularly with you to ensure that the data we are realizing matches the results you are experiencing in your business.
Our team is flexible and can quickly pivot as your company grows and your business needs change. Our experienced strategists are consistently monitoring your next phase of online growth.
"Small businesses that are making the most of online are 2.8 times more likely to enjoy revenue growth than those who do not."
Google
"Small businesses that are making the most of online are 2.8 times more likely to enjoy revenue growth than those who do not."
Google


Website Design & Development
We create

user experiences. 

Your website is your virtual storefront and often it is the first impression that prospective clients have of your business. An effective website allows visitors to experience who you are through design, messaging, and functionality. 
Website solutions for any budget.
Digital Division has been successfully deploying websites for more than a decade with hundreds of satisfied and repeat clients. Our customers range from those getting started in business to established Fortune 50 companies.
Our websites are not cookie-cutter solutions. They are custom-designed to represent your brand. Every website that is launched by Digital Division goes through rigorous quality control and SEO strategy review to ensure they are search-engine optimized and ready to generate revenue for your business.  
"If you run a business on the web, performance is crucial. If your site's user experience is fast and responsive to user input, it can only serve you well."
Google
Our in-house team of developers is the best in the business. We work to stay on the cutting-edge of technology in order to implement solutions that keep our clients ahead of their competitors. 
Getting to know you.
We ask a lot of questions about your business, goals, and audience up-front. This allows us to strategically develop your website based on your needs and our recommendations. Clear communication and efficient project management allow us to deliver your website without surprises. Paid Advertising
Accelerate

your growth.

Our approach to paid search is not like most agencies. That's why we have been able to consistently deliver results in the top 5% of all paid search campaigns in the United States.

Most pay-per-click campaign managers start with a few targeted keywords and only add to your campaign when you call to complain about results. But that is not us. We are hard at work on your campaign on a daily basis.

Digital Division does not use a pre-set industry list of keywords when building a campaign. We custom build a list of targeted keywords specifically designed to grow your business in your geographic region.
Results you can track.
Every paid search campaign is connected to phone and form conversion tracking. This helps our campaign specialists know exactly what words are working for your business to continually improve results. It also means you can track specific leads generated by your marketing dollars for measurable ROI.
Digital Division has done an excellent job with my SEO, social media, and review needs. I've been in the mortgage business for over 15 years and it's so important for our past clients to share their experience along with new customers finding us when they have a mortgage need. The team at Digital Division has been fantastic and I would highly recommend them.
Darren C
Owner, Summit Lending Social Media
Let us

maximize your brand. 

Digital Division uses creative content paired with branded and visually attractive imagery to deliver social media results. We work in partnership with our clients to help you share your voice and brand personality. Since we're driven by relationships, our social media team can help you not only with engaging content but reach and influence your target audience. 

We'll mix and mingle with your target audiences through ads and offer credibility on all social channels with posts. Turning social media marketing is how businesses reaching customers in a way that feels personal and genuine. We get it and we get you!
Social storytelling is our strength.
Let's be honest. You need an innovative storyteller to share your experiences through social channels. Social media is in a constantly shifting state of being; it's a world where memes, selfies, and punchy tweets rule all. 
Let us breathe life into your brand awareness and ROI by representing you in a meaningful and authentic way online. 
Digital Division is the best investment I have made in marketing my company.
Tim Owner, Olympic Lawn & Landscape

About Digital Division
Our work

gets you noticed.

Digital Division, in partnership with our clients, is changing the landscape of the marketing world daily.

Digital Division loves the challenge of tackling the technically-complex multi-site or e-commerce website, developing a trade show kiosk, or demonstrating success through an industry-niche PPC campaign. From small, local businesses to international, Fortune 50 companies, our clients all share the desire to improve results, increase brand awareness, gain reach and/or increase leads. They each do it uniquely and through a variety of online and traditional mediums.

It is impossible to accomplish success without a partner that has the knowledge and insights to be through and comprehensively embedded in your business. Digital Division has the desire backed by intelligence to turn the complex into a real-world result. 
We are an agency of action. 
Digital Division is not your typical agency - and that is by design. Our no-fluff approach to your business allows us to get down to the business of quickly helping you achieve your goals. We enjoy each customer relationship and are deeply committed to helping you grow.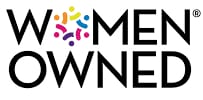 Let's Talk