Marketing Services for Contractors and Construction Companies
You want your construction company to succeed. You've worked hard to build a reputable brand and you want to make sure that your marketing reflects the quality of your work. But you're busy enough running your business - who has time to create and execute a marketing plan? That's where we come in.
At Digital Division, we specialize in marketing services for contractors and construction companies. We'll work with you to create a customized plan that targets your ideal customers and helps you achieve your business goals. From social media campaigns to website design, we'll make sure that your construction company gets the exposure it deserves. Contact us today to learn more about our services.
Comprehensive Marketing Services for Construction Companies
As the world increasingly goes digital, construction companies must embrace digital marketing to stay competitive. Construction companies that don't have a comprehensive digital marketing strategy risk being left behind by their more forward-thinking competitors.
Digital Division is a full-service digital marketing agency that specializes in construction companies. We offer a wide range of services, from website design and development to SEO and content marketing. We also offer social media marketing, email marketing, and pay-per-click advertising. Our team of experts will work with you to create a customized digital marketing plan that meets your specific needs and goals. Contact us today to learn more about our services and how we can help you take your construction company to the next level.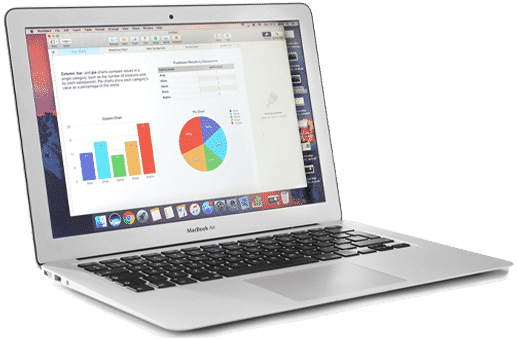 Contractor SEO
At Digital Division, we understand that construction companies and contractors face unique challenges when it comes to marketing and SEO. That's why we offer tailored solutions that help our clients to reach their target audiences.
We start by carrying out an in-depth analysis of our clients' businesses, their market sector, and their target customers. This allows us to develop a bespoke SEO strategy that takes into account the specific needs of the construction industry. We also keep up to date with the latest algorithm changes and industry news to make sure that our clients are always ahead of the competition.
Whether you're looking to improve your website's ranking in search results or drive more traffic to your blog, we can help. Contact us today to learn more about our services.
PPC Campaigns Optimized for Construction Companies
Search engine marketing is one of the most effective ways to reach potential customers who are actively looking for construction services online. At Digital Division, we specialize in developing customized pay-per-click (PPC) campaigns for construction companies of all sizes.
Our team will work with you to identify your target audience and create ads that are designed to generate leads and drive conversions. We also offer ongoing support and optimization to ensure that your campaign continues to perform at its best. If you're looking for a results-driven way to market your construction company online, contact Digital Division today. We'll help you take your business to the next level.
Construction Social Media Management
Any business that wants to stay ahead of the competition needs to have a strong online presence, and that includes construction companies. While potential customers are searching for contractors, they're also looking for reviews and ratings. That's why it's so important to have a social media management plan in place. By regularly posting updates and responding to customer inquiries, you can create a positive image for your company and attract new business.
However, managing a construction company's social media accounts can be a full-time job in itself. That's where Digital Division comes in. We can help you create and implement a social media strategy that will get results. Contact us today to learn more about our construction social media management services.
Website Development for Construction Companies and Contractors
Contractors and construction companies have unique needs when it comes to website development. Their sites must be able to showcase their work in a way that is both visually appealing and easy to navigate, while also providing potential clients with the information they need to make an informed decision. That's where Digital Division comes in.
We specialize in creating custom websites that are designed specifically for the construction industry. We understand the importance of having a site that is both informative and visually appealing, and our team of experienced developers will work closely with you to ensure that your site meets all of your specific needs. Contact us today to learn more about our services and how we can help you take your business to the next level.