Elevate Your Business With Digital Marketing Services
Are you searching for ways to get your business to generate more leads? You may benefit from utilizing professional internet marketing services in order to achieve new heights as a business, bring in new customers, build your brand, and grow your revenue. A digital marketing agency provides all the marketing tools you need to be successful and achieve your goals.
Digital Division, a top ad agency in Kansas City, can tell the story of your brand or products through a technical website, a creative social campaign, or a strategic paid campaign that is coupled with branding, content, messaging, and video production. Or we can design and develop print brochures, signage, press releases, and more.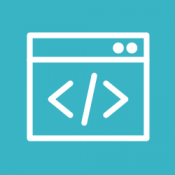 Not every advertising agency has a design and development team like ours. Digital Division has been launching websites for more than a decade. Our team of technical leads, strategists, business analysts, creative designers, QC experts, and web development experts have built sites for clients across hundreds of different industries. Whether you need to grow your online presence, start up an eCommerce store, or find better ways to reach your target audience, we can build the website that will help you attain your business goals. We have the knowledge and skills—and the portfolio to prove it—to develop a professional website for businesses large and small. Let us help you create a digital experience that showcases your work and keeps customers coming back for more.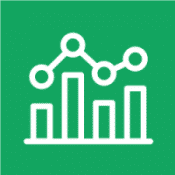 We don't guess, assume, or mislead you with SEO. We develop our SEO strategies without theories or jargon. Our SEO solutions are implemented with thorough research, qualified data, and backed by custom strategy. We believe that quality content that actually helps your target audience coupled with specific keywords and SEO strategies can get you to rank in search engines like Google, Bing, DuckDuckGo, and Yahoo! Let our results help you maximize your revenue.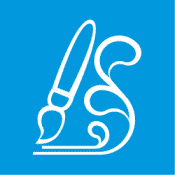 Logos, slogans, color schemes, and vision statements are some of the elements of branding that we can handle for you. At Digital Division, we help clients define their purpose and essence to separate themselves from the competition. We help you find and hone your story or message, then we increase brand awareness by getting your message to resonate with your audience. We use many strategies and platforms to communicate your brand's message. Our holistic approach is research-backed and has been proven successful time and time again.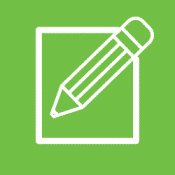 Every piece of content we product—websites, brochures, blog posts, social media, press releases—is an extension of your brand voice. Our talented team of creatives and writers work hard to convey each client's thought leadership and expertise across all platforms. Not only do we perform extensive research on your industry, but we also research your competitors to ensure your voice will carry over theirs. We will help you identify the best methods for spreading your message and reaching those essential audiences by creating engaging content your target market won't be able to resist.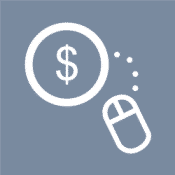 Did you know that 93% of online experiences begin with a search engine? Chances are, your customers use search engines to find the services and products they need. Boost your potential to be seen in searches with paid ads. Our digital agency can manage your paid advertising efforts whether you want to advertise on Google Ads, Bing, DuckDuckGo, Yahoo!, or YouTube. We know how to find the right keywords for your ads and how to write copy that gets those clicks. We can manage your pay-per-click budget so money is not wasted on campaigns that aren't right for your business. Digital Division's paid search team will develop strategies that determine where and how your ads will be most effective. Paid search is the best way to measure ROI online. We use data to constantly improve and maximize your ad spend.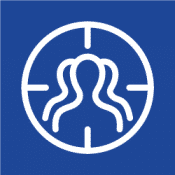 Skilled Social Media Advertising and Management
Our digital marketing company has a team of social media experts who can handle your social media accounts. We develop engaging posts to raise your brand and market your products or services across all social media platforms. Social media marketing can be time-consuming, but our team can help you navigate the waters of successfully engaging and marketing through social media. Engage your audience and build your customer following on social media with Digital Division's help. From Facebook to Snapchat, we specialize in the top platforms. Our social packages and strategies are built to engage the people that matter to you most and to continue telling your story. We also bring expertise in paid social media content that will help propel your story even further.
Enhance Your Business With Our Services
Not all business owners have the marketing experience needed to grow their businesses online, reaching across the wide online world to target specific audiences relevant to your company. With access to a marketing firm like Digital Division, you have the keys to the digital marketing kingdom. We offer online marketing services that can truly shoot your brand to the top.
We provide:
Website design and development (and hosting!)
Google Ads management, Bing Ads management, DuckDuckGo Ads management, and Yahoo! Ads management
SEO digital marketing strategy and implementation
Social media management and social ads management
Content marketing and conversion rate optimization
Brand design and development
Professional photography
Digital Marketing Services FAQs
Do you have additional questions about our internet marketing services or about our digital marketing agency? Reach out to Digital Division now to get answers or read through the Q&A below.
Does your ad agency serve only the Kansas City area?
Our internet marketing professionals are happy to help businesses across the country and around the globe. We have a number of clients in Kansas City but we also have clients in other regions, and we provide all of our clients with the same exceptional level of service regardless of where their business is located.
Can your content creation expert write a case study for my business?
Yes, our writers draft copy for a variety of different marketing collateral. They can create blogs, case studies, email marketing campaigns, ad copy for a paid marketing campaign, website copy, newsletters, social media posts, and more. All of our content is geared toward increasing your visibility online, growing your consumer base, and supporting your marketing efforts.
Is organic traffic still important?
Organic search traffic is vital to your business' success. Paid advertising can also help your business, but you need your company's brand profile to be visible when potential customers perform searches in a search engine. Our search engine marketing professionals can help you get your business to rank in the search results and we use a variety of successful tactics to achieve success. We have digital marketing solutions to help your business grow and succeed. Call us to learn more.
How much does it cost to hire an advertising agency?
The costs of partnering with a digital marketing company like Digital Division will depend entirely on which of our services you choose to take advantage of and a range of other factors. We have a number of service packages, so you can find one that works for your budget. Using several of our services combined will likely increase the effectiveness of your marketing efforts.
For instance, combining a new website with paid search and SEO gives you the best chance to increase your business's online presence. However, you can choose to hire us for one service or several—it's really up to you. We also work with our clients, so you can change your package over time depending on your marketing budget and needs.
Why should I choose Digital Division instead of other marketing companies?
We know you have choices when it comes to obtaining the digital marketing services you need to support your business. We believe we should be your choice because we equate your success with our success. We grow when you grow, so we put everything into providing the best digital marketing services we can. It doesn't matter whether we are performing keyword research, writing website content, designing a site, or running your digital marketing campaigns, we put our all into achieving results for your business.
Get in Touch for Internet Marketing Services You Can Trust
Whether your goal is to redesign a website, reach customers through paid search, or provide audiences with compelling digital or print content, our team is built to serve any marketing need. Reach out to Digital Division, a skilled internet marketing company, to discuss your business goals during a free consultation.