Kansas City Branding Agency - Scaling Brands like Superheroes
Breathe life into your company story. Find your voice, your mission, and your creative spirit. That's the power of partnering with Digital Division—a Kansas City-based branding agency—to develop your brand's identity and your marketing strategy.
We provide branding-first solutions by pairing creative content and visual imagery with search engine optimization and engaging campaigns. The result? A marketing strategy with superhero-like results that scale your brand to new heights.
The foundation of Digital Divisions' powerful branding strategy is developing a voice that advances your message and designing a distinct image that gives your company a visual identity. We will help take your brand somewhere new and exciting, while continuously infusing direction from lessons learned and impacts on consumer behavior. At Digital Division, we can help you take the first step with your brand identity or sharpen the edges to conquer your industry.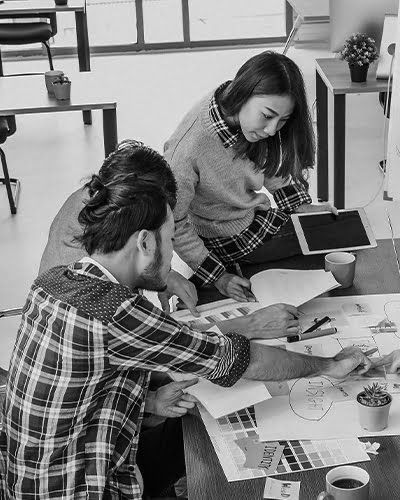 Discover Your Brand. Share Your Story. Captivate Your Audience.
As a brand development agency, we believe in helping companies communicate their story, define their mission, and develop a unique brand identity that is consistent across all advertising mediums—digital and traditional. By going through the creative process in partnership with you, we take every opportunity to grow in our understanding of your target market, your vision, and the value proposition of your company. From there, we'll help you develop unique branding that sets you apart from your competitors and captivates your target audience.
Brand Strategy
As a full-service digital marketing agency, Digital Division goes beyond simply offering companies the tools they need to increase brand awareness—we partner with corporations, start-ups, and small businesses alike to craft brand strategies that are compelling and consistent. From developing a creative brief to serve as a blueprint for all creative marketing campaigns to designing a logo that will represent your brand for years to come, Digital Division is here to help you build a brand strategy that captivates your target audience.
"The keys to brand success are self-definition, transparency, authenticity and accountability." – Simon Mainwaring
Developing a Creative Brief: Your Branding Blueprint
Our creative agency will start with the foundation of every brand—logo design and messaging. Yet behind every brilliant identity is a thorough creative brief. To develop creative briefs, Digital Division works closely with our clients, conducts intensive audience and market research, and takes into consideration all the following aspects of the client account:
The brand focus: mission, vision, core values, and brand attributes
Review of current competitors and industry research and identifying competitive advantages and unique value proposition(s)
Research of target audiences and defining lead opportunities
Existing and/or new messaging incorporation (tagline consideration, if applicable)
Determination of design likes/dislikes (based on examples provided)
Expose any industry-specific or company-specific needs or challenges
Once developed, your creative brief will be used as a blueprint in the creative process. This document will ensure the designed brand is focused on your goals and that the intent and objective are carried throughout all creative messages marketing campaigns.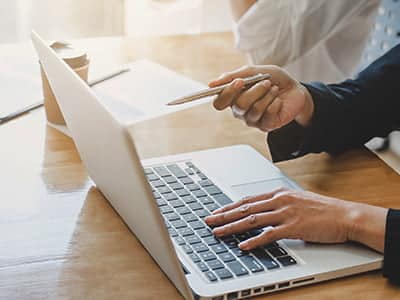 Designing Your Creative Assets
Design of the creative assets will be built with the audiences, messaging, and value statement as the blueprint. This includes:
Name
Logo (files formatted in .eps)
Tagline
Business Categories (SEO)
Key Messages
Visual Style – color palette, graphic standards, imagery style
Logo Design & Development Process
"Marketing is no longer about the stuff you make but about the stories you tell." – Seth Godin
Creating Key Messages and Campaigns
With key messages and value-added propositions defined, the defined campaign to appeal to target audiences will be flushed out. The campaign will include the overarching messaging, the targeted audiences and location-specific emphasis. The look and feel will be supported by the approved brand and there will be mockups shared to visually understand the implementation of tactics across various channels.
Additional Creative Options
For continuity in brand and more comprehensive branding, Digital Division suggests consideration of the following branding elements with the new logo: a company brand style guide, business cards, signage, printed brochures, email newsletter templates, billboards, vehicle wraps, presentations and more.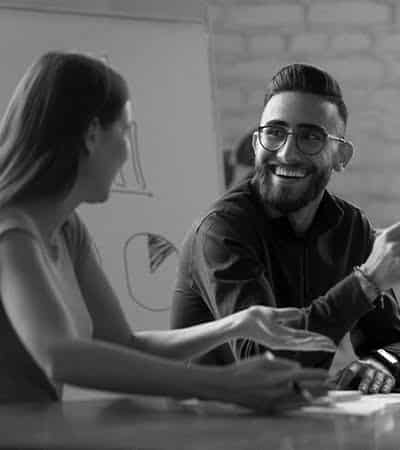 Expertly Crafted Brands
We execute dynamic brands to produce innovative creative solutions for our clients and tell a cohesive story across all platforms. Our branding is folded into campaigns to elevate your company's online presence and ignite your target audiences. 
Brand Strategy in Action: Our Traditional & Digital Marketing Services
Once your brand and creative assets have been designed and developed, you can put your brand strategy in motion through traditional and digital marketing. A full-service agency, Digital Division can provide the website design, content creation, email marketing campaigns, social media marketing, and print services you need to continue to increase your brand awareness and reach new customers.
Separate Yourself From the Pack
At Digital Division, our creative design agency has developed brand strategies for clients in a wide range of industries, from the foundation repair services industry to the health care industry and everything in between. Whether you are refreshing your brand or starting from square one, we can help you scale your brand, resonate with your audience, and achieve the exposure you deserve.