PPC Management From Digital Division - Accelerate Your Growth
At Digital Division our unique approach to PPC management consistently delivers results that are in the top 5% of all paid search campaigns in the United States. We have the PPC experts who can manage your PPC accounts and increase conversion rates for your ad campaigns.
PPC (pay-per-click) advertising is a complex marketing tool that can make or break your business. When done wrong, you could waste considerable marketing resources without bringing in phone calls or visitors to your business. When done correctly, PPC is a cost-effective way to swell brand awareness, relevance, and your consumer base.
Learn how you can maximize your ROI, dominate your competition, and generate more leads than ever before with PPC management services from Digital Division, the best PPC management company in Kansas City—your local Google Partner!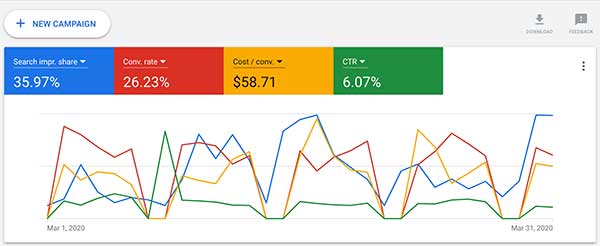 Results You Can Track
Every paid search campaign is connected to phone and form conversion tracking. This helps our campaign specialists know exactly what words are working for your business to continually improve results. It also means you can track specific leads generated by your marketing dollars for measurable ROI (return on investment).
As a full disclosure agency, you will always know exactly how much money is going into your paid search campaign. Our clients pay Google directly for their Google Ads and we invoice separately for your monthly management fee. Your management fee should be clearly defined because you deserve transparency. No hidden fees, no surprises.
Pay-Per-Click (PPC) Management From the Experts
More than 80% of businesses understand that showing up in search engine results pages (SERPS) is critical to effectively reaching their customers. What's the secret to ensuring your business shows up? PPC advertising is a top marketing strategy that can offer businesses faster returns with easy-to-track, measurable results. A top marketing strategy for getting results is pay-per-click marketing, and you can take advantage of this method today. If you haven't considered utilizing PPC management to grow your business, you're no doubt missing out on high quality leads. Digital Division can help.
We're so good at PPC, that Google invited us to be part of Google Elevator—an invitation reserved for 40 companies in the U.S. Google dominates the global Paid Search ad spend and Digital Division is working hand in hand with Google to make our client accounts perform at the highest level possible. 

Why Partner With Digital Division for PPC Management?
Digital Division is a local Kansas City Premier Google Partner, meaning that we've passed Google Ads certification exams and are completely up-to-date on all of Google's latest paid search tools and technology. As Google Partners, we have access to continuing education and opportunities to accelerate our skills and growth. For you, that means that you have trusted experts working on your account that have the knowledge necessary to optimize your campaign, reach your target audience, and increase your ROI.
Most pay-per-click campaign managers start with a few target keywords and only add to your campaign when you call to complain about results—that's not us. We are hard at work on your campaign on a daily basis. Rather than using a PPC strategy that relies on automation and pre-set industry lists of keywords, we custom build a list of keywords specifically designed to grow your business in your geographic region. With advanced keyword research and data from proven strategies, contact our PPC marketing team to start your campaign off with great results.
Ad Tailoring and Targeting
A 2019 Blue Corona study found that businesses make an average of $2 in income for every $1 spent in Google Ads. Digital Division knows what your customers are looking for and we tailor our ads using extensive keyword research and demographic targeting. Targeting helps prevent people outside of selected demographics from seeing your ads. This means that your intended audience gets to see your ads, not someone who would not be interested in your products or services, which could waste your marketing dollars. We carefully build your Google advertising campaigns so that your budget is used effectively and intelligently.
Every PPC campaign is connected to phone and form conversion tracking. This helps our campaign specialists know exactly what words are working for your business to continually improve results. It also means you can track specific leads generated by your marketing dollars for measurable ROI. As a full disclosure agency, you will always know exactly how much money is going into your paid search campaign. Our clients pay Google directly for their Google Ads and we invoice separately for our management fee. No hidden fees, no surprises.
Our PPC Management Services
Our PPC management includes teaming up with you to develop the direction you envision for your campaign based on your business goals. Then we conduct an overview of your company's online presence and complete keyword research and a competitor analysis to create campaigns that complement your business and a custom PPC marketing strategy designed to help you meet your business goals.
When you work with Digital Division to manage your PPC, you're getting expert care that is personalized to your needs, budget, and desired results. All of our accounts receive…
Real-time, daily PPC campaign adjustments
In-depth, comprehensive keyword research to allow for only high-quality leads
Ad creation based on target audience focus
Conversion tracking and monitoring
Ongoing reporting to ensure you stay on top of what's happening with your account
Access to new programs due to Digital Division's status as a Google Elevator Partner
Heavy focus on ROI
Open lines of communication with knowledgeable account managers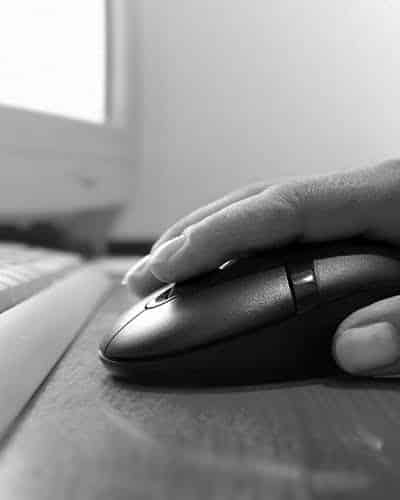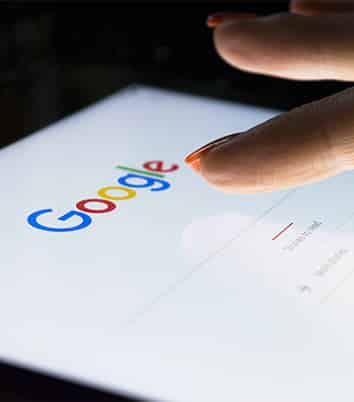 Search Engine Optimization
In addition to PPC campaign management, Digital Division also provides search engine optimization (SEO) services including local search optimization and on-page optimization. PPC and SEO work together—a site with higher organic search results typically has a higher CTR (click-through rate), and traffic from paid search can help you boost your website's organic rankings. Whether you need help drawing in an audience with engaging web content or improving your GMB and local listings, our team can help you develop a holistic marketing strategy that's right for your industry and your goals.
"It's always important to screen a prospective PPC advertising agency before you buy into it or sign any long-term contracts with the company. You don't want to pay for manufactured clicks but only for the genuine ones." - PPC Agency
5 Benefits of PPC Management Services
Beyond driving traffic and potential customers to your website, what are the benefits of PPC management? Here are 5 reasons why we recommend PPC marketing services to our clients:
Generate New Leads: Unlike some marketing strategies that rely on reaching a customer base that is already aware of your brand (i.e. email marketing, organic social media, etc.), PPC allows you to reach new potential customers by displaying your ads to those in your target audience who search for your keywords.
See Results Faster: Compared to organic SEO, you can expect to see results from PPC marketing campaigns in a relatively short amount of time.
Improve SEO Results: PPC and SEO often work together—not only can SEO and PPC data give insights to better focus your marketing efforts, but PPC also contributes to SERP ranking factors such as site traffic and improved click-through rates on organic listings.
Generate High-Quality Leads: PPC allows you to generate higher-quality leads by advertising to customers who are most likely already interested in what you have to offer. For example, leads from Google Ads (formerly Adwords marketing) PPC campaigns typically generate high-quality leads that are more likely to convert. Why? Because they target an audience that is actively searching for your products or services. Rather than placing your brand in front of a potential customer as they're watching TV, scrolling through Instagram, or driving down the highway, with Google Advertisements, your audience has already deliberately searched for your product or service via Google search.
Take Advantage of Extremely Targeted Advertising: PPC allows you to advertise on specific topics to help you hone in on your desired audience. With Google Ads, for example, you choose keywords that specify where you want your ads to appear. When a potential customer uses that keyword in Google search, your advertisement has the opportunity to show in their search results. You can also add negative keywords to your campaign—you can exclude specific phrases or cities from triggering your ads to even further narrow your audience.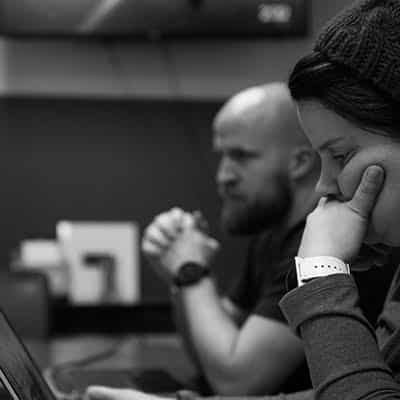 More Than Just Google
While Google definitely accounts for a majority of the search traffic online, Bing and Yahoo! search engines still have millions of active users every day. Our PPC management company understands the niche demographics that are best targeted with each search engine. With industry-specific knowledge like this, we can give you a competitive advantage over other businesses. Of course, there are industries where social media advertising can be a better fit. We work collaboratively with you to maximize your budget and discuss whether to add social in place of Google Ads, or as a complementary strategy.
Geofencing Services
Geofence marketing is a powerful tool that enables you to place geographical boundaries that help you reach the right audience. Perfect for brick and mortar locations, retail stores, restaurants, and other small businesses that provide services to a specific geographical area, geofencing allows you to display ads to the target audience in your service area. Visit our blog to learn more about the benefits of geofencing advertising or call today to speak with an account manager about whether our geofencing services are right for your business.
Expert PPC Management from Digital Division in Lee's Summit
If you're looking for a company to plug specific keywords into an automated system and let algorithms run your account, then we aren't the company for you. At Digital Division, we're not a "set it and forget it" PPC management company that provides ambiguous reports—our professional Google AdWords agency is in your accounts daily, constantly looking for new opportunities to optimize your account and increase your ROI. We use automated tools to help us analyze the massive amount of data collected through Google Ads, but we make virtually all changes manually to ensure the best decisions are being made to generate maximum leads or sales for your company. That is what has landed our results in the top 5% of all PPC management companies in the United States.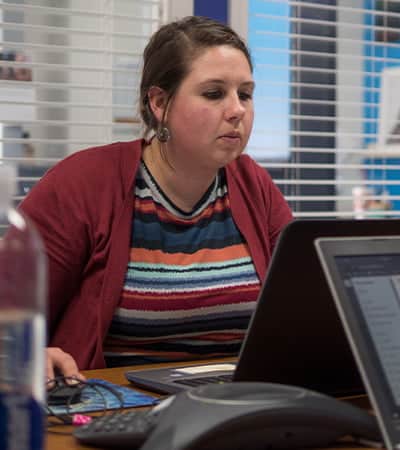 "Ignoring online marketing is like opening a business but not telling anyone."
Pay-Per-Click (PPC) Advertising FAQs
PPC stands for pay-per-click, a digital marketing model in which you—the advertiser—pay every time someone clicks on your ad. The price you pay for each click, or the cost-per-click (CPC), is determined by bids on specific keywords used in searches. PPC goes by other names as well, including search engine marketing (SEM), paid search, and AdWords marketing. There are several PPC marketing channels, but one of the most popular choices for PPC advertising is Google Adwords.
What is Google Adwords Marketing?
Google Ads, formerly Google Adwords, is an online advertising platform developed by Google that allows advertisers to display advertisements within Google's ad network. This PPC platform gives advertisers two ways to reach people—through Google's Display and Search Networks.
Google's Display Network shows banner ads on websites they think potential customers could be visiting.
Google's Search Network shows text ads to users who search the keywords chosen by the advertisers using the Google search engine. According to a 2019 study, nearly half of respondents said they click on text ads and 63% said they would click on a Google ad.
In the paid search world, Google is king. 63,000 searches are performed on Google every second, no matter the day. Digital Division works closely with Google because it is the best way to ensure our clients' ads get seen.
Why Should I Get Help From a PPC Management Company?
Some people think they can handle their paid search accounts on their own, but there are a lot of reasons to obtain affordable PPC management from a company that specializes in digital marketing. You only have so much time in a day, and you may not have the time needed to make your PPC advertising campaigns work well. You may get more for your money when you have an expert handling your accounts. This also frees up your time to focus on other aspects of your business.
Get Found Online!
Want to get your business to the top of search engine results pages (SERPs)? Of course you do. Whether you're new to the PPC advertising game or looking for a new company to manage your existing Google Ads accounts, trust Digital Division. Our PPC management team monitors, optimizes, and adjusts your campaigns daily based on your specific needs.
We can handle Google Ads, Bing Ads, Facebook Ads, Twitter Ads, LinkedIn Ads, and more. We also write ad copy that converts because it's useless to throw money at ads that won't connect with your target audience.
Do the best thing for your business and trust Digital Division, the Kansas City and Lee's Summit area experts in paid search marketing.