White Label SEO From Kansas City's Digital Division
A lot of companies, especially small businesses, are stretched pretty thin. They may need to outsource some or all of their marketing efforts, such as search engine optimization (SEO). These companies understand that SEO is important to the growth of their businesses by providing organic traffic to their websites, but they are unable to find the time to engage in these tactics themselves.
For example, if a person runs a gardening and landscaping business, they may be unable to find the time to learn how to market their business through SEO tactics or other marketing efforts. They may not even have the time to update their website or maintain a blog. This work can be performed by SEO marketing professionals.
The same goes for some marketing companies as well. They may find themselves busy running social media campaigns or dealing with traditional marketing channels, such as television advertising or print advertising. These marketing companies perform excellent work, but they no longer have the time to also perform SEO work for their clients. In a situation like this, they can outsource some of the digital marketing work they advertise to customers to a company like Digital Division. Although they outsource this work, they keep these services under their own brand.
Digital Division, an SEO company, can run SEO campaigns for your marketing agency, but the work would be performed under the brand of your marketing company. This sort of agreement is known as white label SEO services. Many companies white label products they don't actually create themselves. For example, a candle company may sell candles and bath soaps under their brand name, but they don't actually make the bath soaps—they partnered with another company but sell the bath soaps under their own brand.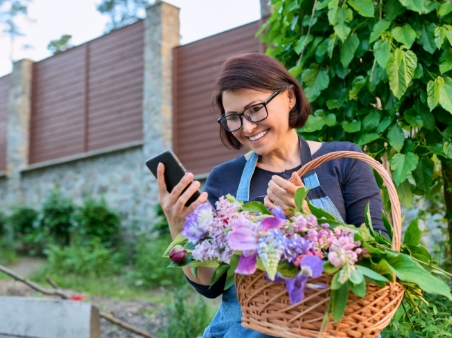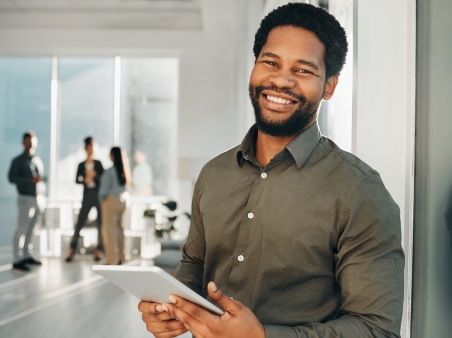 Why Choose a White Label Marketing Agency?
Why would you want to advertise to customers that you provide all-in-one services when you don't? Because many customers might be turned off by having to hire more than one marketing company. They will feel better if they know that they can get all of their marketing handled under one brand. But you can team up with a white label SEO partner to provide the services that meet your customers' needs. White label marketing means that each company in the partnership can perform the work they are best at while still meeting each individual customer's needs.
What Happens When You Team Up With a Private Label SEO Team?
Let's say you are hired by a restaurant to handle their marketing needs. They only want to deal with one marketing company, and they want to pay one company to perform all of the marketing they need to grow their restaurant. They hire your marketing agency to handle:
Television commercials

Pay-per-click (PPC) advertising

Social media advertising and marketing

Mailers

Posters

Business cards

SEO

Email campaigns
Now let's say your company is fully equipped to handle all of those marketing jobs except for SEO and PPC advertising. You don't want to lose that restaurant by telling them you can't provide all of those services. You also don't want to tell that restaurant that you can meet most of their needs, but they will have to go elsewhere for the SEO and PPC campaigns. This could cause you to lose that restaurant as a customer because they may look for a company that can handle all of their lead generation needs.
If you partner with an SEO reseller, you can offer that company all of the services they are looking for, but the work would be performed by our white label SEO company, Digital Division. Most of the time, your company would be communicating directly with the client. Sometimes, the SEO provider can communicate with the client depending on expectations.
White Label FAQs
What white label SEO packages do you provide, which I can then offer my clients?
As a full-service digital marketing agency, we offer more than just white label SEO-related services. Digital Division offers all white label SEO tools and other internet marketing services, such as website development, design, content management, paid search, branding, social media management, and website hosting.
Call us to learn more about how we can help you with SEO outsourcing and other digital marketing.
How can white label solutions help my marketing firm?
You are probably good at the marketing work you do, but many traditional marketing firms need some assistance in the areas of internet marketing. Some of the services of a white label SEO company include:
Social media marketing
Paid search advertising (pay-per-click)
Relevant content writing and marketing
Content creation and optimization
Website hosting
Website development, technical support, and design
By providing these services for you, your company can focus on the marketing efforts you do best. Our digital marketing work would still be listed under your brand, which allows you to bring in more business.
Do you provide SEO reports through Google Search Console or other tools?
Yes, Digital Division provides full, honest, easy-to-understand reporting for your clients. SEO tracking is important because you, and your client, need to know that the client's budget is being well spent.
It's Time To Stand Out
Digital Division is a full-service marketing agency that can create or elevate your company's branding and incorporate it into an overall strategic marketing plan. We have the tools to get your corporation, start-up, or small business seen and heard. From developing a marketing strategy to designing the logo, we're here to help you captivate your audience.