Mobile-First Design Keeps Visitors From Wandering Off Website
Accutech Security is a manufacturer of healthcare security solutions. Their products are in use throughout the world securing the most vulnerable patients. Their solutions include:
Newborn security hospital bands and infant protection systems
Tracking bands for aging adults with dementia in senior facilities through their wander management solutions
Accutech had a website design they loved, but it took visitors over 14 seconds to load the site and bounce rates were extremely high.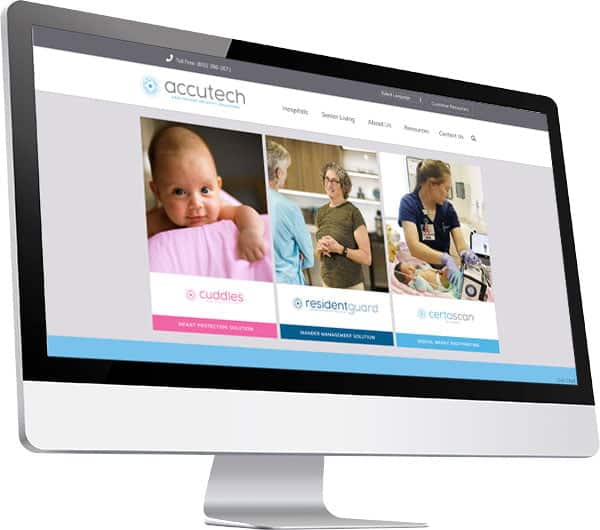 Make Your Website a Priority
Despite what you may have been told, you don't have to sacrifice fast load times for an aesthetic website design. See more of our work to find out what we mean.
Mobile-First Website With AMP Infrastructure
Digital Division took Accutech's current design and made modifications to allow visitors to see all the Accutech products on a mobile device above the fold (without scrolling down). The new mobile version of the site was a drastic improvement over their previous website. But Digital Division had even higher speed goals. In order to provide really fast results, Digital Division implemented an AMP infrastructure under the core of the WordPress site that allows the website to load in a fraction of a second from the Search Engine Results Page (SERP) on Google. 
Hubspot Integration
Digital Division integrated with Accutech's existing Hubspot CRM while restructuring the content being served to clients in order to improve the overall SEO on the site. Now Accutech enjoys a full-funnel lead integration tool without sacrificing its ability to rank for important keywords.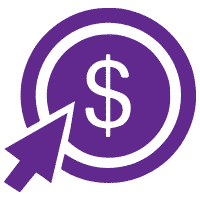 Paid Search Campaigns
Digital Division has managed the Accutech paid search campaigns for almost a decade. The new site more than doubled conversion rates to over 13%.
Results
After implementing the new website, Accutech was able to maintain its revenue and profitability over the previous year while the rest of the industry experienced a 35-40% decrease in revenue. Additionally, with their increased conversion rate on paid search, they were able to reduce their overall cost per paid lead by half, saving thousands of dollars.
DIGITAL MARKETING SOLUTIONS
Relax.
You've got a digital marketing partner.
Digital Division is a marketing agency with solutions that can help you generate leads and transform your business.